Real Madrid seen as the most logical spot for Kai Havertz in 2021
If Kai Havertz wants to move to Real Madrid, he'll have to wait.
Real Madrid are always interested in signing the best young players in the world, even if they aren't at an obvious position of need. Kai Havertz, for example, has reportedly caught the eye of manager Zinedine Zidane, who would like the club to pursue him as a long-term target.
This summer, Real don't have the funds to sign a top player like Havertz, but most teams don't anyway. So if Havertz is to move anywhere, he'll have to wait until next summer, especially if his dream move is to join the more financially prudent Real.
In an interview with Goal.com's Dennis Melzer, former Bayer Leverkusen CEO Reiner Calmund had some great thoughts on a future deal involving Havertz. He noted that the attacking midfielder would prefer a move to La Liga, and if his choice is to go to Los Blancos or Barcelona, the former make more sense than the latter. Calmund reasons that Barcelona's financial situation and Havertz being in Lionel Messi's shadow would make a deal illogical.
But Calmund sees Real Madrid as a good landing spot for Havertz after Luka Modric presumably leaves Real when the 2020-2021 season closes:
"The chances of that happening next year are very good at Madrid. Luka Modric, the one who plays in Kai's position, will be 36 years old next September. That would be the right time for a change.

"To my knowledge, Real can also imagine such a scenario. And if it is next year, that would mean that Kai will play another season with Leverkusen.
There is one factor he didn't mention, and that's Martin Odegaard. The Norway international has been fabulous for Real Sociedad this season, but there are now concerns about his long-term future after he was diagnosed with patellar tendinopathy. Odegaard has been viewed as Modric's long-term successor in midfield, but now Havertz suddenly becomes more than a fantasy option if Real can't guarantee Odegaard taking the mantle.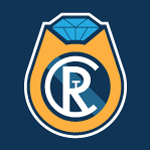 Want your voice heard? Join the The Real Champs team!
Write for us!
Los Blancos should still have high hopes for Odegaard, but investing heavily in Havertz isn't out of the question now. He may be a luxury signing, but Real could have the money to make a play for Bayer Leverkusen's star. And while he's a fantastic talent and one of the Bundesliga's best-ever prospects, he could still use some more minutes at Bayer before making a big leap to Real.