Real Madrid: Top manager linked to James Rodriguez thinks he'll stay
Not everyone seems to think Real Madrid will sell James Rodriguez this summer.
To say that James Rodriguez is on the periphery of the Real Madrid squad would be an understatement. After not making it into the squad for Sunday's game against Athletic Bilbao after requesting to be out, James was also nowhere to be found in Friday's 2-0 win over Deportivo Alaves. Following the match, Zinedine Zidane simply told reporters, "I don't know," when asked if the Colombian could play for Real in the final three fixtures.
James has one year left on his deal, which means that if Real want to make any sort of money off the talented playmaker, then they will need to sell him this summer. The 28-year-old won't fetch a high price in this market, but Real could still get at least 20 million euros from a player who is still capable of producing at a high level when healthy.
Former Real Madrid manager Carlo Ancelotti has consistently got the most out of James as his manager, whether it was at the Santiago Bernabeu or the Allianz Arena during his too-brief spell as Bayern Munich's manager. Thus, James was linked to Napoli last summer and has now been linked to Everton this summer.
But Ancelotti is one of the few people who isn't convinced the Colombian star will leave Real Madrid this summer, in spite of his lack of playing time and the apparent friction behind the scenes. James seems to have options in the Premier League beyond Atletico Madrid, if he's no longer interested in making the switch to the rivals.
Here's what Ancelotti said in an interview with The Guardian, via beIn Sports USA:
"James Rodriguez? I like him a lot as a player. When I left Madrid, James Rodriguez followed me to Munich. But he followed me as a rumour to Napoli and now he is following me to Everton as a rumour.
"I have to be honest, I like him a lot, but he is a Real Madrid player and I think he will still be a Real Madrid player."
It's awesome how Ancelotti. brings up the fact that James is always linked to him when he's managing a club and then backs up the player's talent. James' talent has never been in question, and he played well for Real Madrid in 2019-2020 before knee injuries took place late in the Fall.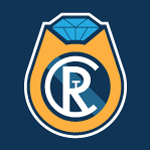 Want your voice heard? Join the The Real Champs team!
Write for us!
Ancelotti may be throwing people off the trail by acting like James isn't an achievable signing. If Real sold Achraf Hakimi to grant his wish for more playing time, then they will sell James at the right price. They don't keep disgruntled players around for no reason.