Real Madrid: ¡Muchas gracias, Zinedine Zidane!
Real Madrid faithful across the globe have every reason to thank Mister Zidane!
YES! IT'S REAL! REAL MADRID HAVE WON LA LIGA !!!!
I cannot express how happy I am to be writing this article. Just the feeling of waking up as a Madridista everyday and feeling proud about your team is an inexplicable and unmatched feeling to say the least.
Even though it was almost confirmed prior to the game against Villarreal that Real Madrid would be crowned the champions of Spain, the emotions that were evoked at the full-time whistle were incredible.
Residing in India, this match ended around 2:30 a.m., and even though I wanted to scream and cheer and chant and sing, the sleeping bodies of everyone else at my house prevented me from having the best possible celebration. But that's okay.
Although its been two days since Real clinched their 34th league title, the hangover still remains pretty much. And why not? I've waited for three years for the league trophy to return to Chamartín, and after a horrendous previous season, the craving only intensified.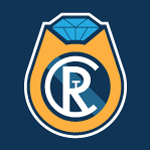 Want your voice heard? Join the The Real Champs team!
Write for us!
Its basically the same set of players that lacked motivation and hunger last season under the likes of Julen Lopetegui and Santiago Solari. Even after Zidane's appointment in March 2019, the results remained the same and Real Madrid headed into the new season having endured one of their worst seasons in history.
The players deserve endless credit for what they have achieved. 10 wins on the trot, especially when the team was trailing FC Barcelona by two points when La Liga resumed, speaks volumes about the mindset of the players.
The amount of confidence and self-belief the players showcased every time they stepped on the pitch was commendable. And only one man needs to be given the credit to instill such high belief in the players: Mister Zinedine Zidane.
To return just 10 months after resigning and picking up a team in complete shambles is simply reflective of Zizou's love for Real Madrid. He is a pure Madridista and he completely changed the fortunes of a team that seemed to be in a rut just a year ago.
All the Madridistas need to thank the bald Frenchman for what he has done for this club since returning. He has endured a lot of criticism, stood firm, and protected his players in the face of adversity, eventually achieving what he so dearly wanted when he returned: conquering La Liga.
Here are a few reasons why Madridistas need to be grateful (eternally) to Zizou.