Real Madrid: Cheers to another season with Zinedine Zidane!
Real Madrid president Florentino Perez and manager Zinedine Zidane both confirmed that the boss would be back for next season. You know what that means? More trophies to come!
If you are like me and have been worrying about what Zinedine Zidane's future looked like after his team captured the La Liga title a week ago, well, there is no need to be anxious anymore!
Following the celebrations that saw Los Blancos lift their 34th league trophy, president Perez and Zidane made it abundantly clear that the French tactician would be back at the helm of this talented team for the 2020/2021 season.
"Zidane is a blessing for Real Madrid," Perez said. I think that is an understatement considering the boss is winning the club a trophy every 19 matches!
While fans may point to the contract Zizou is currently under with Real Madrid – it runs until the summer of 2022 – that sure hasn't stopped him in the past. Remember, Zidane retired after the 2005/2006 season with one year left on his contract after playing very well scoring nine goals and providing nine assists.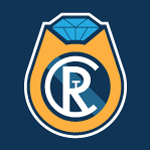 Want your voice heard? Join the The Real Champs team!
Write for us!
He also walked away from pretty substantial money during the midst of his first contract as manager in 2018. So, yes this is big news moving forward.
Many fans remain fearful of how long the bald magician will remain with his favorite club. He is quickly becoming the most successful manager in club history and as he alluded to when he stepped down two years ago, he has already achieved just about everything he can with Real Madrid.
Plus, he has hinted several times that the job is incredibly exhausting and the pressure from all over the world is a bit taxing on his health and well-being.
My personal belief is that Zizou will not extend his current deal and call it quits in the Spanish capital two years from now. By then, he will be 50 and having won three Champions League titles, two La Liga titles, and many other trophies, all that he is now missing is the Copa del Rey.
Hypothetically, if Real Madrid wins the Champions League either this season or in the next two and/or wins the La Liga title again, Zidane will more than likely walk away.
The question would then be, what comes next for him? Would he run for a board position with the club? Does he want to further his managerial career and move to Juventus where he played or even Paris Saint-Germain and return to France?
There have also been rumors that Zidane is the leading candidate to replace Didier Deschamps as the French national team manager. Maybe then Karim Benzema will receive a call-up to play for the World Cup winners!
For now, however, all that matters is that the club is secure for another season with Zizou at the helm.
Stay tuned to The Real Champs for more Real Madrid coverage!