Real Madrid: Karim Benzema has the perfect response to the French football president
The last five years have been well-documented. Real Madrid striker Karim Benzema has been fantastic on the pitch, but his off-field problems have prevented him from getting a call up to the French national team.
Hey, remember when Karim Benzema mocked Olivier Giroud for being on the World Cup winning in team in 2018 but pointed out that the Chelsea striker didn't register a shot on target?
Well, this week, The Big Benz is back again to throw shade at the French Football Federation.
President Noel Le Graet said in a press conference that the Real Madrid number nine had "the best season of his career," but that will not change his standing with manager Didier Deschamps or the national team.
Karim, in typical Karim fashion, quoted the tweet from RMC Sport and had a witty answer to the praise which seemed snarky from Le Graet.
Je préfère en rire 🤣🤣🤣 https://t.co/2tO3w54ztC

— Karim Benzema (@Benzema) July 24, 2020
"I prefer to laugh about it," Karim said.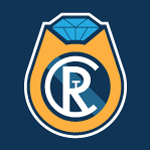 Want your voice heard? Join the The Real Champs team!
Write for us!
For those who are not aware, the reason Karim Benzema has been frozen out of the French team for nearly five years now is because he was involved in a shady blackmail case with countrymen Mathieu Valbuena.
Benz was apparently in possession of an unsavory video involving Valbuena and a woman who was not his wife and used it as blackmail against the former Marseille star. He was charged with the crime on November 5, 2015.
Karim made his last appearance for the French team just a month before on October 8, 2015 against Armenia where he scored two goals and had an assist in the 4-0 win. Both Deschamps and Le Graet have made it very clear that his quality on the pitch for Real Madrid will not change his standing on the international level.
"Karim Benzema is a very good player," president Le Graet went on to say. "I have never questioned his qualities. On the contrary, he shows Real Madrid that he is one of the best players in his position. But the adventure (with) France is over."
Benzema has every right to be angry with the French Football Federation since Valbuena has publicly accepted his apology and the two have mended their friendship since the incident.
"Of course [I can play with Benzema], anything is possible," Valbuena told TF1 when news broke. "There's no problem."
Because of this situation, Karim has gifted a roster spot to Giroud who is undoubtedly less talented. The proof is in the statistics and were it not for Kylian Mbappe, I don't think the 2018 French team could've won the World Cup with Giroud's woeful showing throughout the tournament.
I would love to see Karim Benzema back playing on the international level, but at this point, I think the bridges have been burned beyond repair and there is no going back. At least he has some great comebacks on Twitter to entertain us!
Stay tuned to The Real Champs for more Real Madrid coverage.