Real Madrid: The young attackers are vital to a Champions League run
Real Madrid find themselves behind in their Champions League Round of 16 draw with Manchester City, but they are not done yet.
Though it has only been a few months barely more than 10 matches, Real Madrid feel like a completely different team heading into their August fixture against Manchester City. Real completely blew the first leg at the Santiago Bernabeu to Pep Guardiola's men in the final 20 minutes of the match, so now they must score at least twice without conceding at the Etihad Stadium.
It is tall task for Real Madrid, but it is one that a club with their mentality and stature can fulfill. They have produced more remarkable victories, even in recent history. But they will be tested, just as they were in their 11 undefeated games after La Liga's return to win a 34th title.
If Real Madrid are to defeat Manchester City and go far in the 2019-2020 Champions League campaign, they will need their young attackers to play a starring role. Although this is a team with highly impressive veteran players like goal-scoring center back Sergio Ramos, midfielders Luka Modric and Toni Kroos, and Pichichi contender Karim Benzema, it is the youth who must lift the team in the Champions League.
There is no luck in the Champions League. And if Real learned from Mallorca and Real Betis that there are no easy games in La Liga, then, surely, they know that in the Champions League, every game is an absolute battle.
Zinedine Zidane's term "suffering" does not even begin to describe the trials ahead for Real Madrid, such as the one hovering over their heads at the Etihad Stadium,
The time is now for the youth to rise to the occasion, as they have done so this season. Without Vinicius Junior, Real Madrid would not have beaten Barcelona in that pivotal March Clasico.
Rodrygo Goes showed he can compete in the Champions League when he registered a perfect hat trick against Galatasaray.
And Marco Asensio's goal against Valencia with his first touch since returning from an ACL tear is a memory worth its weight in diamonds.
Real Madrid have young wide forwards who can change an entire game. They have literally done so in big games throughout the 2019-2020 season, taking on defenders with confidence and providing finishes worth framing and selling.
But they must now rise to the occasion in the Champions League. Asensio will be counted on as a regular starter. Vinicius and Rodrygo must play a role, too, and their roles may be more than just moments off the bench.
Even Luka Jovic has a chance as a No. 9, if Real Madrid need extra goal-scoring power. In one moment, Jovic can change the entire narrative of his young career at Real Madrid by providing a memorable finish. He's already had winning assists and late goals quietly peppered in an otherwise nondescript first season.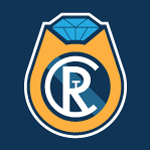 Want your voice heard? Join the The Real Champs team!
Write for us!
The youth movement is the long-term story emanating from Real's La Liga-winning season under Zidane, but the young attackers will need to be the short-term story in this year's unique, additionally taxing Champions League knockout stages.