Real Madrid have chosen their backup for Thibaut Courtois
Real Madrid have the best goalkeeper in La Liga, and his backup shouldn't be taken lightly either.
Thibaut Courtois won the Zamora Trophy for Real Madrid in 2019-2020, completing a remarkable bounce-back season after struggling to adjust to life at the Santiago Bernabeu in 2018-2019. He is the undisputed starter who will play in every big game, but, as Alphonse Areola showed on loan from PSG this season, there is room for the backup to get a chance to shine.
Areola was serviceable, but he clearly has no future at the Bernabeu. And after allowing two soft goals to Leganes in the final game of the season, it's hard for Madridistas to feel safe with Areola in the net.
Andriy Lunin is another story. The young goalkeeper shined on loan at Oviedo, earning a reputation as a top-class penalty stopper for the second league Spanish club. Lunin allowed only about a goal per game as a regular starter for Oviedo.
According to a report from Sergio Lopez de Vicente of AS, Real Madrid have told Lunin that they want him back at the Bernabeu for the 2020-2021 season to be Thibaut Courtois' backup. The writing was already on the wall for Areola, but now they have made it clear to Lunin that he is their man.
Playing time is incredibly valuable for Lunin, so that is one tradeoff to bringing him back as the second-string keeper behind Courtois. But that's still an important spot. Lunin can get regular playing time in the Copa del Rey as the cup keeper, as most big clubs like to make that distinction, especially in Spain and Italy.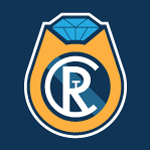 Want your voice heard? Join the The Real Champs team!
Write for us!
Lunin already looks like he could be a better keeper than Areola, even if he isn't as experienced. Real Madrid may have to take some growing pains with him in the cup, but they can honestly afford that. It is important for Lunin to get chances, and every start for Real Madrid is a huge opportunity to impress for any young player, particularly a young goalkeeper.