Real Madrid will bring back a loanee for key defensive depth
Real Madrid might not take the risk of rolling into the 2020-2021 season without backup for Dani Carvajal.
For most of the 2019-2020 season, Real Madrid right back Dani Carvajal was without a backup. That ended up working out for Real, as Carvajal finished the season as the best player at the position in La Liga, bouncing back fully from a shocking 2018-2019 campaign.
Yes, Carvajal had some blips, but, for the most part, he was world-class again. The Spanish international had five assists in La Liga, tying Toni Kroos as one of the team's leaders. He even won a decisive penalty in a 1-0 win over Athletic Bilbao to help Real sew up their 34th league title. And defensively, Carvajal was rock solid.
But it would be a huge risk to go into the 2020-2021 season without a backup for Carvajal, whose career minutes are beginning to pile up. Lucas Vazquez is a willing option at right back, but is the forward really good enough to be the top backup option?
According to a report from Onda Cero, Real Madrid will ask Alvaro Odriozola to return to the first team in 2020-2021 after an ill-suited loan move to Bayern Munich where the improving young right back had essentially zero chance playing ahead of established starter Benjamin Pavard.
Odriozola is one of the fastest players in La Liga and showed great offensive talent at right back in a 4-2 win vs. Granada. But then he had a disastrous outing against Mallorca, so Zinedine Zidane and the club shipped him off to Bayenr.
While Odriozola needs the confidence that comes with regular playing time, Real Madrid need depth at right back. And there's no way they can make a big signing in this economy. Achraf Hakimi was supposed to be competition for Carvajal, but he was sold to Inter for 40 million euros after understandably being unwilling to play second fiddle to Carvajal after his own world-class 2019-2020 at Borussia Dortmund.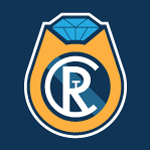 Want your voice heard? Join the The Real Champs team!
Write for us!
Odriozola was never at risk of being sold. But it seemed like a La Liga move could have been in the cards for him to start regularly. Instead, it sounds like he'll be back at the Santiago Bernabeu, and, hopefully, the young wide man can get a chance to make the most of it.