Real Madrid: James Rodriguez wouldn't get a lifeline at Manchester United
Real Madrid will need to sell James Rodriguez this summer to recoup a transfer fee, and Manchester United continue to be linked.
James Rodriguez started the 2019-2020 season at Real Madrid brightly and has always been favored by the Santiago Bernabeu faithful, so it is sad that his time with the club must come to an end just one year after his two-year spell with Bayern Munich failed to land him a permanent deal to the Bundesliga powerhouse.
Now, James is in search of what's next. He played well for Real and worked hard, even averaging more than two tackles per game, according to WhoScored.com. But with Zinedine Zidane's favored Isco also bouncing back and young midfielders climbing the ranks, James has no future at the Bernabeu with one year left on his contract,
Manchester United has been floated around as a landing spot for James, but it doesn't sound like the Premier League side is an ideal spot for the attacking midfielder.
Las2Orillas.com reports that while his agent Jorge Mendes' sway could convince the Red Devils to take on the Colombian playmaker, United manager Ole Gunnar Solksjaer, whose future is sealed after a wonderful home stretch of the Premier League season to finish in the top four, does not want the player.
So even though Mendes could force a deal, James could simply end up, as the paper points out, in the same situation as he was at Real Madrid. He'd be a backup who isn't in the coach's plans and would have his talent go to waste, miserable at a big club with a better option in Bruno Fernandes.
James is an excellent player. He has shown this time and time again, especially at Bayern in his first season before the uninventive Niko Kovac failed to use him enough. His ingenious passing is a delight to watch, only surpassed by his eye for the spectacular from range.
Madridistas want nothing more than to see James Rodriguez excel, even if it means playing for another club. A reunion with Carlo Ancelotti at Everton would be a dream, but that seems highly unlikely this summer.
Manchester United are a big club and are finally on the right track again, but if Ole Gunnar Solksjaer has no intention of using James and no interest, why force a move? They are one of the few clubs who can afford James, yes, but that is not the lifeline the Colombian needs.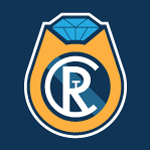 Want your voice heard? Join the The Real Champs team!
Write for us!
He can be a world-class player, but he needs a manager and a team who can have faith in him. If marketability is a lure to signing James, then his marketability would obviously be at the highest if he can enjoy his football and play regularly, bringing smiles with his wonderful goals and assists.