Real Madrid: One must-have transfer signing other than Kylian Mbappe
Our writers talk about the one transfer signing Real Madrid should make this summer other than Kylian Mbappe in the roundtable.
The writers at The Real Champs got together for a roundtable analysis of Real Madrid's the 2019/2020 season and answer five questions. They discuss the following question in part four of the roundtable.
If it was up to you, who is your one signing for the summer other than Mbappe?
Parshva Shah
I would sign Eduardo Camavinga with my eyes closed. He's a generational talent, much like Mbappe, and could have deputized well for Casemiro. His supreme technical ability on the ball could be used in more than one way, too, adding versatility to our midfield. Casemiro was fortunate to have not been a victim of any injury. Without a backup, I don't think Casemiro can go another season without suffering an injury. Camavinga would have elevated our midfield by a notch or two, although at 17, he has ample amount of room for improvement.
Ali Al-Hassan
If we're focusing on signings, then Camavinga should be looked at seriously. He'll be a good backup to Casemiro, and sooner rather than later, this is something we desperately need.
Not sure if you'll put this under a signing, but I would love to see Martin Odegaard and Sergio Reguilon back with us next season. Of course, Reguilon looks like a very low chance while it will be a little surprising if we bring back Odegaard. I like the direction that the team has been going in, and unless we can get a star such as Mbappe, there's no real need to splash money.
Nithanth Ravindran
Eduardo Camavinga/Marc Roca. Los Blancos need a backup CDM. It's unreasonable from the club to expect another injury-free season from Casemiro. We'll be shooting ourselves in the foot if we went into the season without a backup CDM. If Madrid can't sign Camavinga, we should try and secure Roca for the short term.
Ben Sundock
I would love to see Zidane and co. go after Eduardo Camavinga to add some young depth behind Casemiro. Camavinga has been amazing with Rennes, and the club has said they won't sell him, but I would rather pay more for him now than risk losing him to Barca or another big European club. A quality right back to deputize for Dani Carvajal would also be a welcoming addition to the team.
Kevin Parvizi
If it were up to me, I would sign Eduardo Camavinga. I actually think he is just as important a signing as Mbappé. Because name me a 17-year-old center midfielder who is doing what Camavinga is doing at the highest level of football. You can't. He doesn't exist. I was sold on Camavinga after I saw what he did to PSG as a 16-year-old. There are fewer world-class midfielders who are teenagers in Camavinga's position than there are goal-scoring forwards. Mbappé and Camavinga are both as close as it gets to necessary signings.
Prasanna Baidya
If it is not Kylian Mbappe walking through that transfer door, it has to Eduardo Camavinga. The young midfielder is one of the most sought out talents in world football right now, and he will be the perfect understudy to Casemiro. Real Madrid was lucky to go an entire season without any injury to their defensive midfielder, but cannot rely on the same luck for next season. Camavinga is possibly a generational talent and buying him to bolster the squad this transfer window should be a no brainer.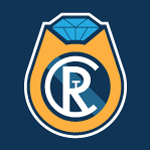 Want your voice heard? Join the The Real Champs team!
Write for us!
Our writers are unanimous about Eduardo Camavinga when it comes to that one signing Real Madrid need this summer. Check back to find out our writers' final thoughts on the 2019/2020 season in part five.