Real Madrid owe Mariano Diaz a transfer that works for him
Real Madrid will have to sell striker Mariano Diaz this summer, but he needs to go somewhere he can flourish.
Mariano Diaz has done everything Real Madrid could have asked for. Since buying him back from Lyon, Mariano has found it impossible to get into the lineup, even though he's seized every minuscule opportunity he possibly could. Who can forget his dream-like goal as a substitute in the most recent El Clasico?
Despite the 27-year-old's lack of playing time, he has never once complained nor put a foot wrong. He loves the club and has done everything possible to stay at the club, even refusing loan deals when Los Blancos floated them over the past couple of transfer windows.
Now that Los Blancos must make sales, Mariano is on his way out of the Santiago Bernabeu. According to a report from Sergio Santos Chozas of AS, the striker won't give up on his dream of starring for Madrid and will push to stay.
But ultimately, it's hard to envision him remaining with Real Madrid into the 2020-2021 season. He is currently the third-choice striker behind Karim Benzema and Luka Jovic, and Real already have issues with giving their 60 million euro investment playing time behind Benz. So they can hardly accommodate Mariano and will look to sell to raise funds on the 27-year-old.
Mariano Diaz is good enough to play in the Champions League
Per that same report from AS, Mariano has two requests for his next team if he were to be transferred. He wants to join a team that he actually fits on a personal level, which is always important. It's clear what Mariano values. And he also wants to join a club that is playing in the Champions League. This request is, likewise, understandable; Mariano has the quality to compete at the highest level, as Barcelona saw first-hand.
Real Madrid don't have to cater to players, but their club's reputation is built on doing things the right way. That includes treating outgoing players with respect, as they did when they agreed to sell Achraf Hakimi despite his usefulness to the club.
Mariano has done it the right way. He has worked hard, never complained, and remain loyal to a club he values. Real Madrid must repay that by making sure they work with Mariano to sell him somewhere that suits him.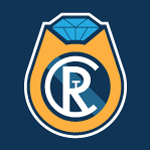 Want your voice heard? Join the The Real Champs team!
Write for us!
It may not be easy to find the right landing spot in this market, but Mariano has great qualities that some Champions League sides need. He can give a third or fourth-placed team a big goal-scoring boost.