Real Madrid still doesn't know what to do with Jesus Vallejo
Real Madrid has left a few players hanging in transfer limbo over the last several years and Jesus Vallejo is just another on the list. The center back will remain on loan with Granada for the upcoming season.
Don't forget that Spanish international Jesus Vallejo is still in fact owned by Real Madrid! The defender worked his way through Zaragoza's youth academy between 2008 and 2014 and made the switch to Madrid in 2015.
Since that change, Vallejo has always kind of been the next guy in line to start when Sergio Ramos and or Raphael Varane either retire or move on. But, in the last couple of seasons, the Real Madrid board seems to have changed their minds about this player.
Real purchased Vallejo for six million euros with the hope that he would get experience through loan deals and maybe cameo off the bench here and there for the Real first-team. Vallejo has made a few brief cameos for Los Blancos, but they have not been all too meaningful.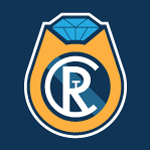 Want your voice heard? Join the The Real Champs team!
Write for us!
Since that move in 2015, Vallejo has made 19 appearances in all competitive competitions and has totaled slightly under 1,500 minutes during that span. So, as the player's future hangs in limbo, Real Madrid is buying time by letting the player return to Granada.
Jesus was not a regular starter for Granada after spending the tumultuous spring and summer in southern Spain. Things did not go well at the start of the year with Wolverhampton Wolves and his year-long loan stint was terminated in December.
The addition of Eder Militao to the squad has usurped Vallejo from that 'first guy to take over when needed' role and Nacho Fernandez continues to be a reliable utility defender when he is healthy.
Factor in the rumors that manager Zinedine Zidane's wants to sign a new promising center back from Ligue 1 and it is rather apparent Vallejo will be sold next summer if they can drum up enough attention to make the sale happen.
The project has clearly not worked and it is time to move on. Jesus Vallejo was purchased for six million euros and is currently only valued at 6.60 million euros. Take what you can from the transfer market and try to come out of all of this with at least some profit.
Stay tuned to The Real Champs for more Real Madrid coverage!