Real Madrid: Reinier is primed to be the next breakout loanee
Real Madrid has loaned Reinier Jesus Carvalho to Borussia Dortmund until the summer of 2022. The Brazilian teenager is primed to become the next Martin Odegaard or Achraf Hakimi while away.
Though he does not have a place in Zinedine Zidane's first-team here in 2020, give Reinier a couple years of development with BVB and when he turns 20, he could be Real Madrid's new no. nine.
Now, when I say this, I am not trying to shepherd Karim Benzema out the door, I am just keeping a wary eye on the future.
Real Madrid was far more tactical making this deal with Dortmund than they were when they allowed Achraf Hakimi to join for the same length.
The club agreed to let the player join the German super club for two-years which includes a clause that would allow Real or Dortmund to restructure or cancel the deal outright next summer depending on the forward's progress.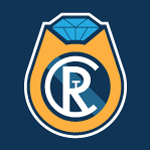 Want your voice heard? Join the The Real Champs team!
Write for us!
For those Madridistas who might be worried or confused about the decision to let the player leave to join a talented team, hold your horses! Reinier is experiencing what Casemiro, Dani Carvajal, Martin Odegaard, and many other current and former Real Madrid players have experienced.
The club values the player and knows how talented he is – paying 35 million euros for a teenager from Brazil who had just debuted for Flamengo's first team proves just that – and they want him to get that quality playing time elsewhere.
Keeping Reinier around to maybe play five or six games with the first team is a waste. Keeping Reinier with Raul and the Castilla team is a waste because clearly, this guy is ready for the best leagues in Europe like Rodrygo Goes and Vinicius Junior.
I hate to bring up the Achraf Hakimi loan stint with Dortmund again, but I see so many similarities between this deal and that I simply can't avoid it. And now, the good thing is that both president Florentino Perez and Zidane know that they have to check in on the player regularly and reassure him that he will have a place in the team upon his return to Spain.
That did not happen with Achraf and the Moroccan international did not want to return to Real Madrid and compete with Carvajal or emerging star Ferland Mendy.
If Karim is still in form come 2022 and Reinier doesn't have a place as a regular starter, there is bound to be a lot of interest for his services around Europe. Who knows what will happen, however.
Maybe Reinier lures Erling Haaland in to coming to Real Madrid?!
Stay tuned to The Real Champs for more Real Madrid coverage!