Real Madrid: Will Brahim Diaz receive enough minutes if he moves to AC Milan on loan?
AC Milan has been in close contact with Real Madrid regarding transfers over the last couple of year and Brahim Diaz could be the newest player to move from Spain to Italy.
Brahim Diaz is an exciting talent there is absolutely no doubt. According to rumors, 20 teams have submitted a proposal to Real Madrid attempting to sign the 21-year-old winger on a year-long loan deal.
The leading candidate – at least for this week – seems to be AC Milan. Il Rossoneri have been busy overhauling its squad in the last few years and have seen several players turn around their careers.
The two most notable names here are Suso who spent six seasons at the San Siro and Gerard Deulofeu who spent the 2016/2017 season on loan from Everton. Both of these players play in the same position as Brahim and are Spanish.
In addition, Real Madrid's decision to sell fullback Theo Hernandez to Milan – he is Spanish and attacking-minded as well despite being a defender by nature – was great for everyone involved.
Real made 20 million euros – they sent 24 million euros to Atletico Madrid to sign the player in 2017 – and Theo has revived his career in Serie A. He was a staple of the Milan back-four and started in 32 matches during the 2019/2020 campaign while totaling six goals and three assists.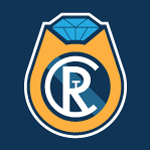 Want your voice heard? Join the The Real Champs team!
Write for us!
I am not the first nor will I be the last to compare Brahim's current situation to Theo's. Milan boss Stefano Pioli said that his team needs a creative, young player like Diaz on the forward line. It also helps that he is trying to prove to the likes of Real Madrid and Manchester City that he is bound to be a superstar after spending the last few years primarily on the bench.
To answer the question I posed at the beginning of the article, yes, I think Brahim Diaz will get quality minutes at Milan and a two-year loan move could the solution. Hear me out, first.
Many media pundits have been and will continue to compare Brahim to Reinier Jesus, Martin Odegaard, or Sergio Reguilon. There are a lot of similarities to be drawn, so it makes plenty of sense.
Both Odegaard and Reguilon are already being pegged as future locks for the starting XI – which I agree they should be – and the thought of having a marauding center forward like Reinier is exciting.
Real Madrid manager Zinedine Zidane has the talent and depth already on the roster to win titles (as we saw this year). I don't think keeping Brahim around just to have him in training is a good idea for the club or player.
He needs match experience and Milan will offer that. If a two-year deal is on the table, take it president Perez! It will help tremendously!
Stay tuned to The Real Champs for more Real Madrid coverage.