Real Madrid players had the expected reaction to Lionel Messi rumors
Real Madrid might have a La Liga title race with a Lionel Messi-less FC Barcelona in 2020-2021.
Lionel Messi has submitted a transfer request to Real Madrid rivals FC Barcelona after the appointment of club legend Ronaldo Koeman as manager and ongoing discontent with president Josep Maria Bartomeu, who says he will step down if Messi stays. Messi is said to have an agreement with Manchester City, coached by his former Barça manager Pep Guardiola.
Naturally, Madridistas have been enjoying the latest drama at the Camp Nou, seeing this as either a power play from an individual who has become bigger than the club or more incompetence from a club president who has led Barcelona into dysfunction.
Either way, Real Madrid fans like their chances of winning the league again in 2020-2021 even more without Messi in Barcelona, as the Argentinian wide playmaker scored and assisted 20 times last season.
But what do Los Blancos' players think?
Well, they've had the same reaction as the rest of the footballing world. That would be "stunned" and incredulous", per a report from ESPN FC's Alex Kirkland and Rodrigo Faez in the 'Insider Notebook' column.
Real Madrid already outplayed a Barcelona with Lionel Messi in 2020
Even with Messi still playing at a high level, Real Madrid outplayed Barcelona in two Clasicos, with Casemiro and the defense shutting down Messi's goal-scoring and creative threat entirely in the 2-0 win in March.
Without having to face Messi, the coast is clear for Los Blancos to win the league again, though they'll have to prepare in a different way. And if Barcelona can somehow get a lopsided swap deal out of City, they could be much better off in the end.
Los Blancos will have to adjust their gameplan for what lies ahead if Lionel Messi leaves La Blaugrana, but it will still be business as usual for Zinedine Zidane and the club. That said, it's quite funny to think that the Madrid players had the exact same reaction as the rest of us when they saw the Messi news online, as ESPN report "frantic bouts" of messages exchanged through WhatsApp. I'm sure many people did the exact same thing.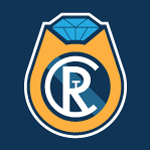 Want your voice heard? Join the The Real Champs team!
Write for us!
Of course, Real Madrid fans will also point out that there wasn't this much drama when Cristiano Ronaldo parted ways with Los Blancos for the next challenge of his career in Serie A.