Real Madrid: Everton is definitely the best place for James Rodriguez
James Rodriguez is on the cusp of leaving Real Madrid to sign with Everton, and Madridistas should hope the deal goes through.
Most players who leave Real Madrid are still well-liked for the fans, as Madridistas are generally very appreciative of what a player has accomplished at their club. James Rodriguez will have to leave the Santiago Bernabeu this summer, as he has one year left on his contract with no place in Zinedine Zidane's system or rotation.
The Colombian playmaker will leave Los Blancos as a fan favorite for always giving his best effort and never causing issues, either while with the team in 2019-2020 or during his departure. James had a difficult final season in Madrid, so hopefully he will head to a better opportunity in 2020-2021.
According to Fabrizio Romano, Everton are "confident" they will be able to sign James Rodriguez, and it seems like a deal could happen in the coming days. Whenever James is available for transfer, he tends to get linked to Carlo Ancelotti, which happened last summer with Ancelotti at Napoli and this summer after Ancelotti moved to the Premier League.
Ancelotti and James achieved great things together at Real Madrid and Bayern Munich, as James' loan spell in Bavaria started off successfully before the unimaginative Niko Kovac took the reigns for Die Roten.
James Rodriguez can work with Carlo Ancelotti at Everton
At Everton, James would work with a manager who knows him, can encourage him, and understands exactly how much James has to offer in the attacking third. Capable of scoring worldies and providing assists that are somehow even more jaw-dropping, James is a world-class chance-creator.
Last season, James led all Real Madrid players in La Liga with 1.8 key passes per game. That should come as no surprise to fans who have watched the 29-year-old play over the years; he's great at creating goal-scoring opportunities for others.
But what also stood out was his increased work rate defensively. James averaged 2.1 tackles per game as one of Real's leaders in that stats, working as hard as he could to earn himself in Zinedine Zidane's good graces.
That's the kind of intensity James Rodriguez can offer to any club, but imagine that intensity in the Premier League under Ancelotti with James having a point to prove. He surely doesn't hate Real Madrid, but he surely wants to prove to Zidane and his naysayers that he's still one of the best midfielders in the world.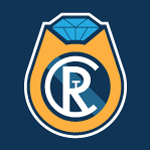 Want your voice heard? Join the The Real Champs team!
Write for us!
A transfer with Everton could yield Real Madrid nearly 30 million euros, which is excellent money in this current financial crisis. Everton have money, they have interest, they have the fit, and they can offer both Real and James a lot more than most other clubs. It's a genuine fit, and there isn't a team that suits the Colombian better than Ancelotti's ambitious club. He can be the missing piece for them in their quest to be highly competitive in England's top flight.