Nine Real Madrid players make FIFA 21's top 100
Real Madrid is well represented in FIFA 21's top-100 rated players. Despite EA Sports previous agenda against players who are older than 30, several Real Madrid who are older than 30 make the list.
Los Blancos have been an official partner for the FIFA video games for several years now. Eden Hazard was the cover athlete for FIFA 20 and every player on the first team has their faces directly scanned into the game so they look as life-like as possible.
When I say all of this, the video game publisher does not show any bias towards Real Madrid and in my opinion, they actually did a disservice to a number of players with some of these ratings.
Here are the nine players who made the top-100 and my thoughts on each.
13. CB Sergio Ramos (89 overall)
The captain is listed as 14th overall, but he is one of five players who has been given an 89. This is perfect for Sergio considering he is 34 now and has been with Real Madrid for 15 years now. After a stunning campaign while winning the league title, this is perfect for Sergio.
After a stellar season, the French striker saw his overall bumped up by two points. 21 goals and eight assists in 37 league games is a stunning mark for the 32-year-old and he was by far the best striker in Spain.
17. CDM Casemiro (89 overall)
It's truly phenomenal that Real Madrid has four players, in four position groups, that all have the same rating. No team can brag about that same quality! Casemiro (I think) is deserving of that 90 overall, but maybe his tendency to commit hard tackles prevented that?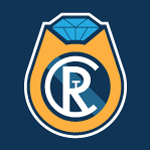 Want your voice heard? Join the The Real Champs team!
Write for us!
18. GK Thibaut Courtois (89 overall)
This is the first rating I just can't agree with. How in the world is the best goalkeeper in La Liga rated lower than Atletico Madrid's Jan Oblak and FC Barcelona's Marc-Andre ter Stegen? Thibaut won the Zamora award, had the most clean sheets in the league, and set several club records along the way. That's not enough to be the highest-rated keeper? He's listed lower than Manuel Neuer too! What happened here?!
20. CM Toni Kroos (88 overall)
The passing mastermind and the quarterback of Zidane's midfield still ranks as one of the best in the world and this shows exactly why. Kroos boasts a 91 passing ability and has a short and long pass of 93. His positioning is a bit incorrect, however. 75 really?
22. LW Eden Hazard (88 overall)
We all know that last year was not the debut year the Belgian international envisioned. He battled serious ankle issues all year long and was not fully fit after that injury he suffered against PSG in November. He is still a world-class talent and he WILL be better this time around.
29. CM Luka Modric (87 overall)
Luka's high attacking workrate and consistent stats across the board make him the perfect all-purpose midfield and the perfect man to slot in alongside Casemiro and Kroos. It's relieving to see the Real Madrid midfield get the credit they deserve.
56. RB Dani Carvajal (86 overall)
I love that Dani is in the top 100 – because he has been so consistently great over the last several years – but I must say, I want to see Ferland Mendy in the top 100 as well! An 80 sprint speed seems a bit low, but overall, this is the right place for Dani.
60. CB Raphael Varane (86 overall)
Between FIFA 17 and FIFA 21, Rafa Varane's rating has gone from an 84 to an 86. How is this man still not getting the recognition he deserves?! He is a World Cup winner and has been a stalwart alongside Sergio Ramos for years now. Come on EA!
Stay tuned to The Real Champs for more Real Madrid coverage.