Real Madrid: How does Eder Militao fit into the picture next season?
Real Madrid has a quality backline in their squad, one of them is Brazilian international Eder Militao. The defender will be an important piece of Real Madrid's squad for the upcoming season.
Real Madrid's backline consists of great defenders filling their boots is a tough task for any new player, but some of them show their quality and try to fit in. Defender Eder Militao is one of the potential members to do it. The backline has some great names like Sergio Ramos and Raphael Varane. Both of them are World Cup winners and form one of the best center back duos in the world. To get some playtime between this duo is a massive task for Militao.
Last season, Militao made 15 appearances in La Liga for Los Blancos, he played for a total of 1019 minutes in absence of Ramos or Varane in La Liga. He played some vital matches like the one against Athletic Bilbao, where he filled Varane's position as the French center back was suffering from a head injury. The trip to the Basque nation was an important game for the club as they were chasing a record 34th league title, Militao made crucial blocks and interceptions in the field and gave a great performance.
Militao even played in the UEFA champions league round of 16 games in Manchester against the English side Manchester City in the absence of club captain Sergio Ramos who was suspended for the game. He made a bold statement before the game saying, "Madridistas, against City we will not have our captain but I am here. I'm going to have a good match, trust me. We will be victorious."
Although the result was not in favor of Madrid, Militao was right in the statement he made.
Fans were impressed by the enthusiasm he showed in the games he played in last season, and for Zidane, he played an important role in squad rotation. In next season he will play as back-up center-back for Ramos and Varane duo. H will be trying to grab a first-team position, but it's quite a difficult job. 'Patience is key'. Militao should continue at the same pace and wait for his chance.
I'm a personal fan of Militao after last season and I want him to grow here in the Spanish capital, shine in his national team in the coming years. Here, I'm going to analyze his situation under Zidane for the 2020-2021 season.
Playing time next season
Finding a playing team in clubs like Real Madrid, Bayern Munich, and Barcelona is always difficult as they already pumped in with some great names, but if you have already made up your mind and ready for great challenges nothing stops you. Militao already knows his position at Madrid when he arrived here in the summer of 2020.
How Zidane will use Eder Militao
Zidane is blessed with the backline he has in his squad, last season Real Madrid conceded the least goals in Europe's top five leagues. Sergio Ramos is the club captain and is irreplaceable. It would be difficult to fill his void in this club, but in a club like Real, great players land every year to create history, so Militao is dreaming to create history here.
Zidane must be dreaming to collect every possible silverware next season and for doing such things he needs squad depth. With Militao in the squad, Zidane can rotate the squad week in and week out. Giving rest to players like Ramos and Varane, Militao will surely get more playing time than last season.
No team is weak in the Spanish league, but this season clubs are under financial crisis and it leads them to sell their players. This season in La Liga there is a weak spot of some clubs that can be noticed; Zidane will use that chance to play Militao in the easy fixtures in La Liga.
Militao will mostly get to gear up his boots in Copa del Rey fixtures this season and Zidane would be interested to win it this season as its the only silverware missing In his trophy cabinet. Militao will get some minutes in the UEFA Champions League group stage matches, playing in the knockout stage of the Champions League is difficult for him. The only way he can get minutes there is suspension or injuries to the senior players
The Frenchman looks great in his coaching position and will continue here for years, so he must be thinking for the future of the club. After some years Real Madrid's captain Sergio Ramos will hang up his boots, so this Varane and Militao duo will take its place in here for that Zidane must work by playing both of them simultaneously. This will help develop more understanding between the French and Brazilian defender.
Using Militao at the right time and the right way will benefit both, the club and as well Militao, fans want to see new blood shinning in every match as they are demanding, but it doesn't work that way; patience and trust in the player are needed.
Difficulties for Eder Militao
Eder Militao has to stay focused all season, whenever he is called up he can give stagger performances on the pitch. Militao has to fight for his position with another backup defender Nacho Fernández who has to spend more than half of his life here in Madrid. Nacho is no doubt a fan favorite for the Madridismo. He has been showing for years that he is a versatile player and plays anywhere in that backline.
Real Madrid fans are one of the most demanding fanbases; they demand success. Militao has to work hard for his place in the starting XI and future in this royal club. Zidane's trust is the most important thing that he has to gain by showing him his worth and potential. Difficulties will strike in the Spanish capital, so it's on the individual how he overcomes it. I'm sure MIlitao will clear all hurdles.
Opportunities for Eder Militao
In Madrid this season he will get an ample amount of opportunities, as a backup center-back, the Brazilian will get many starting XI chances. Militao is yet scored in this royal white shirt, this season he has a great chance of grabbing his first goal for the club. It's starting at his peak in Madrid, he should stay patient and wait for his moment. Many players who have all the potential but lack patience and demand a transfer from the club. Militao should wait to get his chances.
Real Madrid stars are national heroes, and most of them play in their national colors. Militao has already made his debut for Brazil back in 2018. In 2019, he was included in Brazil's 23-man squad for the 2019 Copa América, and he made an appearance in Copa América Final came on as a substitute at half time. Brazil won 3-1 and it was first silverware for Militao in national colors.
His club performance will directly help him in his position in the national team, this will give him more of a confidence boost for the Brazilian, and the club would be proud to see him succeed in his national team.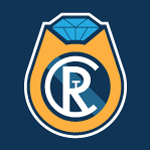 Want your voice heard? Join the The Real Champs team!
Write for us!
It'll be interesting to see how Zidane uses Militao and how his minutes will be managed because Militao is one of the best center backs in today's market, and he has a lot of potential to succeed here in Spain.