An introduction to Real Madrid Femenino: Teresa Abelleira
Parshva Shah is back with a new article on the Real Madrid Femenino series, focusing on another new, young recruit Teresa Abelleira, an incredibly talented central midfielder.
Real Madrid's women team, Real Madrid Femenino, have sent a message across the league that they are here to become the queens of the league. With as many as eight new signings, Las Blancas have assembled a team capable enough of challenging the best teams in the Primera Iberdrola. One of those players is a hugely talented 20-year-old, Teresa Abelleira.
Tere, as she is called, will join Real Madrid Femenino from Deportivo Femenino. Being a part of the Deportivo team since 2016, the year of its inception, Tere was given the captain's armband in her first year as a professional footballer, leading the team against Pastoriza in the quarter-final of the Diputación Cup. She, along with Raquel Béjar, became the first Galicians to sign a football contract with any club.
Football runs through her veins, growing up in a footballing family. Tere's father was a football coach, while her brother was a player himself. At the age of five, she joined AJLérez, a team from Pontevedra, being the only girl. Not only that but she also played futsal with Poio Pescamar, winning the national futsal championship as a cadet.
Teresa Abelleira has enjoyed enormous success with Deportivo de La Coruña Femenino. After being found in 2016, Deportivo's women team qualified for Primera Iberdrola (Spanish first division of women's football) for the 2019-20 seasonShe has represented Spain at various age-group levels, winning the European Championship in 2018. She has also received her maiden call-up to the senior team for the UEFA Euro 2022 qualifying match against Moldova on September 19.
In the previous article, where I talked about Maite Oroz, I discussed her playing positions, what she will bring to the table, and my thoughts on the player. I will be following the same pattern with this and all the upcoming articles. Let's get started without further ado.
Where does Teresa Abelleira play on the pitch?
Teresa Abelleira is a central midfielder who can play in multiple positions across the middle-third. At Deportivo, she was mainly used as a central midfielder. She can also play as a left-midfielder out wide in the 4-4-2 formation, as seen during her time with Deportivo. However, she predominantly features as an LCM in a 4-3-3.
Her low goalscoring outputs can be attributed to the fact that she doesn't play in a very advanced position on the pitch (as a central attacking midfielder), but there is every reason to believe that she can easily thrive as the team's focal attacking outlet as an out-and-out No. 10. She almost shares all the positions on the pitch with fellow Spaniard Maite Oroz.
It would be stupid to think that Abelleira can play as a left-winger since she can also play as a wide left-midfielder. No, both are different roles. Playing as a wide midfielder in a 4-4-2 is totally different than playing as a winger in a 4-3-3.
What will she bring to the table?
Teresa Abelleira is a technically sound midfielder. She's got a lot of tricks in her bag. Playing futsal and being a national champion has certainly helped Tere to become the sort of player that she is.
In an interview with Reinas del Balón, she was asked how futsal has benefited her current playing style. She replied,
"It is more technical, and there is less space so you have to decide before and be more precise. I benefited from that ."
Her close control is beyond amazing. It's not easy to shrug her off the ball as the ball seems sewn to her feet, which results in Tere winning most of the ground duels. Although she is a Spaniard, her ability on the ball roars about her having some Brazilian inheritance. It's all magic – she makes it look like Samba.
Let's talk about what she can do when she has the ball. First of all, she is not afraid of taking on opposition players. She uses her skills that she honed as a futsal player to full effect to make her way out of difficult situations, while also leaving the players counting the grass. Her 1v1 ability is insane. Right from the half turns to the nutmegs, she's a wizard when she has the ball at her feet. She is very effective at progressing the ball during transition. An elite ball-carrier, she also shows a knack for good defensive awareness, and you can expect her to track back.
What really impresses me about Teresa Abelleira is her passing, coupled with her eagle-eyed vision. Tere is always on the lookout to play an incisive pass through the defence, leaving it completely stunned, and finding the player behind the defence by either noticing the player's off-ball movement or by meeting the runs behind the defence. Having six assists to her name is further proof of her vision.
She is equally adept with set-pieces. At Deportivo, she used to take the corners or free-kicks. She has got strong feet, helping her conjure powerful shots from long range – powerful enough to find the back of the net. Her long-range shooting ability is top-notch. You simply cannot afford to give this player time and space just outside the 18-yard box. A piledriver is always ready to be launched.
As far as her weaknesses are concerned, her short stature comes out as the biggest drawback. She is weak at winning aerial duels, while she may face a physical challenge while coming up against players of a larger frame.
Final Thoughts
The potential of Teresa Abelleira is undeniable. Seeing her play always gives you a sense of assurance. Her presence in the midfield is much more significant than it seems. The way she takes control of the proceedings despite being just 20 just goes to show what this player of made of. She is a real leader on the pitch. She has already received her maiden national senior team call-up.
She will be bringing four years of experience with her to Real Madrid Femenino, which will definitely be very valuable. Being a part of a dressing room filled with truckloads of quality will surely help the young stalwart to settle in quickly.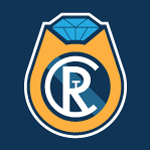 Want your voice heard? Join the The Real Champs team!
Write for us!
In my opinion, she will become a vital cog in Real Madrid's engine and lead the team in the middle third of the pitch. With a very focused head on her shoulders and the superpower to perform magical things with her feet, Teresa Abelleira is here to stay for a very long time to come. She can be the present but is definitely the future midfield metronome of Real Madrid Femenino. It will be a joy to watch her don the whites. Get ready Madridistas, we are about to witness greatness!