Real Madrid: A buy-back clause must be non-negotiable in Sergio Reguilon deal
Real Madrid left back Sergio Reguilon needs playing time, but finding a suitable transfer move has been difficult thus far.
Last season, Real Madrid left back Sergio Reguilon made an unsurprising leap to stardom, establishing himself as one of the best attacking fullbacks in European football during his one-year loan spell with Sevilla.
Reguilon blossomed under Lopetegui, recording at least 1.2 key passes per game and 1.2 dribbles per game in the Europa League and La Liga last year, as per WhoScored.com. Sevilla went on to win the Europa League, with the 24-year-old playing a key role. And in La Liga, Sevilla came in fourth, earning a spot in the 2020-2021 Champions League.
But Reguilon most likely won't play for Sevilla in 2020-2021. Most of the focus has been around negotiations for a deal with Manchester United, who could use a young attacking left back. Ideally, for both Real Madrid and Reguilon, the player would play there and get bought back in the future if Real need him alongside Ferland Mendy.
The problem is that Manchester United are unsurprisingly uninterested in a buy-back clause, which is something Real want included in this transfer. They, as per usual, want the option to bring back a talented young player and not lose him forever just because he does not have a path to playing time in the immediate future.
Manchester United don't want Real Madrid to insert a buy-back clause
According to Fabrizio Romano and Ed Aarons in The Guardian, Manchester United are "insisting" against the placement of a buy-back clause, and they are also uninterested in meeting Real Madrid's 30 million euro valuation of the player.
Based on Reguilon's age and play for Sevilla both in La Liga and the knockout stages of the Europa League, Reguilon is worth that money. But the financial impasse is less of an issue than the Red Devils' unwililngness to accept a buy-back clause.
Again, it's not surprising why United wouldn't want a buy-back clause in the deal for Reguilon, but it is essential for the club to have this option. It is a matter of their usual operations, and they have done this kind of deal with Mariano Diaz and Casemiro in the past. Of course, working out a transfer with Lyon and FC Porto is a lot different from working one out with Manchester United, but it's not like their financial offer is enough to sway Real from excluding a buy-back clause.
It is a difficult situation. Reguilon dreams of being a starter for Real Madrid, so a transfer with no buy-back is a bad deal for him and for Real. But why would Man U want to buy a player who could leave at the behest of another team at any moment?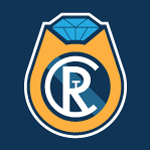 Want your voice heard? Join the The Real Champs team!
Write for us!
The ball is in Real's court. They need the cash, yes, and they do have Miguel Gutierrez as a future left back behind Mendy to replace Marcelo. Reguilon isn't necessary. But selling him for less than his value in this market and going on to see him potentially become an even better player than Theo Hernandez? That would be painful for Los Blancos.