Real Madrid Transfers: Gareth Bale interested in Manchester United loan
Real Madrid forward Gareth Bale is on the list of alternatives to Jadon Sancho for Manchester United, and the interest seems to be mutual.
By any means necessary, Real Madrid are ready to move forward without Gareth Bale in the 2020-2021 season. Bale is undoubtedly a club legend for Los Blancos, but he no longer has a place in the squad. Marco Asensio and Rodrygo Goes are younger, better players who have leapfrogged Bale in the lineup. And Bale is understandably not content with sitting on the bench for Zinedine Zidane's team.
At the end of the day, this is a business decision. Bale has high wages of around 17 million euros, and Real Madrid are undergoing cost-cutting measures this summer. They aren't even making any major signings and have already sold a very promising player in Achraf Hakimi. Axing Bale's contract would prevent them from having to make another sale.
The issue is that Real have been having trouble finding a buyer. But recently, Manchester United has emerged as a possible candidate to sign Bale on loan, as Borussia Dortmund's asking price for superstar Jadon Sancho has become too onerous.
According to a report from Paul Hirst of The Times, Gareth Bale is "open" to signing with Manchester United on a loan deal.
Manchester United may be Real Madrid's best chance at a deal
Bale was a star in the Premier League for Tottenham before joining Real Madrid as a then-record transfer. The move was a brilliant one for Los Blancos, as Bale won just about every trophy imaginable for Real, including three straight Champions Leagues. And how can forget his goals in the Copa del Rey and Champions League finals that were among the best of the decade?
Manchester United could use Bale. He has injury issues and is declining a little bit with age, but he can still be an effective player. A change in scenery could make a huge difference for the right winger, and Bale would be a nice veteran presence in a young Red Devils attack.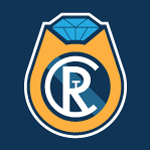 Want your voice heard? Join the The Real Champs team!
Write for us!
Real Madrid would probably welcome a loan offer from Man U, who are one of the few teams that can take on a good portion of the Wales international's wages. The Royal Whites would have to cover some of the costs, but this could be their best chance at getting a deal done.