Real Madrid: A Heartfelt Farewell And Thank You To Gareth Bale
Thank you for everything you've done for Real Madrid, Gareth Bale.
Gareth Bale has stamped his name in the history books of Real Madrid, there are no doubts about that. The signing of Gareth Bale will go down as a success regardless of the unfortunate downward spiral that will be what most Real Madrid fans will consistently focus on.
The memory of a football fan is short and Bale has proven that but he also proved that he was good enough to be signed by Los Blancos and good enough to fire them to trophies that they may not have won without him.
Since his arrival in 2013, we have spent numerous transfer windows debating the "will he/won't he" aspect when it comes to Gareth Bale. He was never completely accepted by the fans and therefore, they never really wanted him to stay. Now, they finally get to say goodbye as the Welshman makes his way back to Tottenham Hotspur where he is known as a hero and someone that has been loved ever since his playing days there.
Gareth Bale was criticized from the day he arrived at the club whether it was because of his transfer fee, injuries, or his form. The Welshman is a live example of the idea that people will always forget the good once you show them the bad and it looks like even though the forward never really came out and showed his frustration (until recently), it may have finally gotten to him in the final couple seasons.
Gareth Bale leaves Real Madrid fans with many wonderful memories
The version of Bale that arrived at the Santiago Bernabeu is not the same one that has left. Aside from age and natural decline in abilities, that smiley-faced, excited for life, spiky-haired young Welshman is officially part of history. He leaves as a grown man but also as someone who has been hurt and abused during his time at the club. It's difficult to see how Bale will be leaving with many fond memories except for the ones that he has created such as the Copa del Rey Final against Barcelona or the UEFA Champions League Final against Liverpool.
Are the fans to blame? Of course but at the same time, no one disagrees that Bale should shoulder some of the blame as well. He didn't make it easy on himself and anyone who knows Real Madrid also knows that if you don't perform at your best consistently, you are not excused from the wrath the fans will surely bring down on you. Let's not forget that Cristiano Ronaldo was whistled quite a few times at the Santiago Bernabeu.
The sad truth is that we never really got to witness the thunderous Gareth Bale because whenever we finally saw him reach his potential, injuries found a way to keep him back off the pitch. It's difficult and that is part of the reason why Zidane never truly counted on him because it's never easy to plan your matches around a certain player that you aren't sure will play the upcoming game. This is also after the manager has made it clear that he was counting on the "BBC" during his first season in charge. However, even though Benzema and Cristiano came up big for him, Bale never did consistently.
Gareth Bale could have made things a little easier for himself during the time at Real Madrid but you cannot really blame him for staying quiet and then when things got too intense, he fought back with the infamous "Wales. Golf. Madrid" gesture and the countless moves he made on the bench during the final games of the last season. It wasn't right nor was it professional but it was definitely understandable.
It's sad to see Gareth Bale's time at Real Madrid end like this
With all the rumors surrounding him which said he wanted to stay at the club until the end of his contract, it was sad to see that this was how Bale's career would be remembered. However, returning to Tottenham is possibly the best thing that can happen to him. Under Jose Mourinho and around people that truly love and respect him, Gareth Bale can show that he isn't finished and he will be able to end his career on a high note, which is something that has become impossible in Spain.
For many people, Gareth Bale will not be remembered well. He will be the player that has wasted time and money while never reaching his potential. That is unfortunate for a player who has given his all to the club.
For me, he will be remembered as the kid that lit up the Santiago Bernabeu with his arrival. He will be remembered as the "Prince of Wales" that drowned Barcelona. He will be remembered as the substitute that came on and ended Liverpool's' Champions League hopes. He will be remembered as the needed catapult towards La Decima. He will be remembered as the man who gave his heart and soul to Real Madrid. He will be remembered as a player who arrived with all the dreams in the world and did what he could to make them come true.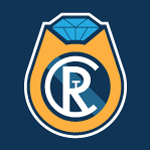 Want your voice heard? Join the The Real Champs team!
Write for us!
A truly heartfelt goodbye and a massive thank you to Gareth Bale. History will remember you fondly.