Real Madrid Must Play Rodrygo Goes On The Left Or Loan Him
Real Madrid are holding back Rodrygo Goes' development by starting him on the right side, even if it's out of necessity.
Currently, Real Madrid have a logjam on the left side and depth issues on the right side of the attack. Superstar forward Eden Hazard, 20-year-old Vinicius Junior, and 2019 signing Rodrygo Goes are all ideal left wingers. But Rodrygo, since his profile makes him better on the right side, has not started on the left since cutting apart Deportivo Alaves this summer. That has been his only start in his ideal position with the first team.
Real Madrid have to juggle Hazard's and Vinicius' minutes on the left, so Rodrygo has no choice but to fend for time on the right side. Marco Asensio's return from injury means that Rodrygo is no longer a regular starter on the right either. Martin Odegaard and Isco can also play on the right.
Rodrygo started as the right winger in a 0-0 draw at the Anoeta Stadium against Real Sociedad this Sunday, as Asensio (and Isco) was unavailable.
And Rodrygo was subbed off in the second half for the debuting Marvin Park. That sentence should clue you in to how much Rodrygo struggled. He was the least effective player for Real Madrid on the pitch in a game in which they scored zero goals. There were several times when Rodrygo lost the ball out-of-bounds despite being untouched.
Rodrygo Goes looks uncomfortable on the right side for Real Madrid
Every time Rodrygo plays on the right side, with the exception of his perfect hat-trick against Galatasaray last Fall, he looks uncomfortable. His dribbling doesn't have the same zip, he goes for the same moves past his man, and he's never really in the game. He's just sort of there, floating on the periphery, and that simply isn't good enough for a starting forward at Real Madrid.
Rodrygo has all the tools to become a world-class player. His tactical intelligence and technical quality, especially as a passer, are advanced for his age. His national team manager raves about these traits, too.
But we don't get to see the full gamut of Rodrygo's attacking repetoire on the left. The goal-scoring threat, the confident dribbling, the jaw-dropping skills, the explosiveness: they are all missing when Rodrygo starts on the right. Rodrygo on the left is the most exciting young player in La Liga. Rodrygo on the right is "Rodrygo lite", a budget version who is a passable starter for Los Blancos but honestly not much more.
In a way, Rodrygo's intelligence, passing, technical quality, and work rate are a curse on the right side, because he's good enough to play in a pinch. But it's really not good for him to start on the right, nor is it good for Real Madrid's Revolution in the long run.
Real Madrid need to have this conversation about Rodrygo
Rodrygo's future is on the left, whether that's at the Santiago Bernabeu or elsewhere. He is not the long-term starting right winger. So why try to make him comfortable at a position he will never be comfortable in? Why waste time playing a young, ascending player at a position that doesn't suit him and that curtails his upside?
Real Madrid need to make a decision, and they need to center their young star in that decision. Either make room for him on the left and find something else for Hazard, who is a flexible enough player and hasn't exactly been at home in his role under Zinedine Zidane in 2020, or loan him.
Any number of clubs in Europe at the top level would be willing to give Rodrygo significant minutes as a left winger and even build an attack around him. All they would have to do is turn on film of his game against Alaves, his goal against Osasuna, or pretty much anything he did at Castilla while starting in his preferred position.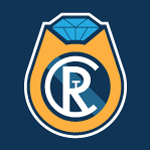 Want your voice heard? Join the The Real Champs team!
Write for us!
Rodrygo can be a wonderful player for Los Blancos. The club must think of the long game and understand that they have personnel who can play more effectively than Rodrygo on the right. More importantly, they must understand that by giving Rodrygo playing time in his preferred position now, whether that's with the first team or on loan, they are helping themselves in the long run. It's time to make a move.