Why Real Madrid Must Trust Luka Jovic And Not Loan Him
Real Madrid striker Luka Jovic is lacking playing time here, and he needs the trust of the club.
Luka Jovic is one of the great signings that Real Madrid made in summer 2019 along with Eden Hazard and Ferland Mendy. Mendy made a mark in this club while Eden Hazard was out for half of the season due to injury. In Jovic's case, it's a lack of playing time and trust from Zidane. Jovic was brought up as a substitute, and he hardly got a place in the starting XI.
Jovic made 27 appearances last season, a total of 806 minutes in all competitions which is insufficient for Jovic to show his potential. The reason behind Jovic's less playing time is the French connection we all know about. On his best days, Benzema drops amazing performances, but Jovic deserves some huge playing time between all this.
Now, why must Real Madrid trust Luka Jovic?
Jovic can help Los Blancos getting the goals they are looking for. In the La Liga opener against La Real, Madrid was lacking in creating huge chances and was not clinical in front of the goal. In games like this, where Martin Ødegaard is playing as a central attacking midfielder, he can provide that perfect passes to Jovic, and it won't be an arduous job for the Serbian to place the ball back of the net.
Considering the age factor he is young and will continue here for numerous seasons if he gets the perfect place in this squad. If Real is thinking about the future of the club then they must count on him from now. He looks passionate, wants to prove himself, and ready for new challenges. He is a goal poacher, as we all have witnessed his Frankfurt days.
Not trusting Jovic will be a huge problem for Zidane as he was the one who urged the club to sign him. Jovic is the perfect striker, he doesn't play on wings like Benzema who is often found on the wings creating chances. He can help Madrid in the Copa del Rey games and league games. Playing Benzema and Jovic simultaneously will help Zidane win games in all competitions. It's high time and Zidane must trust Jovic if he is aiming to win all silverware.
Could Luka Jovic head back to Eintracht Frankfurt?
There's a rumor that the Serbian international wants a move back to his previous club. There is nothing wrong with his decision he needs playing time. For Madrid and Zidane it would be a huge problem they have signed him for a hefty amount of 60 million euros. The media will question the club and manager as they do it regularly asking about Jovic's situation.
It's not for the first time earlier. In May 2020, Napoli enquired about Jovic, which later resulted in nothing and even Milan did the same. This time due to lack of playing time the player might think about taking this step which is acceptable. But we still don't know what plan Zidane and the club have regarding him. Looking at this Frankfurt deal it's not good for club and player.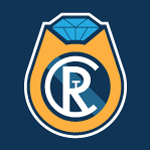 Want your voice heard? Join the The Real Champs team!
Write for us!
Even if he convinced the club for a loan spell and the club let him go it should be a new challenge and a tougher one. Premier League would be an ideal option. It's a 50-50 situation he could be loaned out or he would stay in the Spanish capital. Zidane might change his mind, he may include Jovic in his plan which is better for him and the future of the club. Let's see what happens with Jovic. Personally, I want him to shine in Real Madrid and prove himself here.