A Few Words On Modric vs. Valladolid, Favorite Bale Moments For Real Madrid, And More
Breaking down Gareth Bale's best moments for Real Madrid, and other storylines that were overlooked.
I think that all of the topics that I write about here are storylines related to Real Madrid that were too important to leave unnoticed. So, here, I cumulate them into one.
I talk about: My four favorite Gareth Bale moments, Luka Modric's performance against Real Valladolid, and Luka Jovic's best minutes in a Madrid shirt vs Real Valladolid, and what the immediate future should hold for him.
My Favorite Gareth Bale Moments At Real Madrid
On 1st September 2013, Real Madrid signed Gareth Bale for a then-world record of 100 million euros. Gareth Bale's signing resulted in the formation of an attacking trident consisting of him, Karim Benzema, and Cristiano Ronaldo. Dubbed as 'BBC', they went on to terrorize opponents for years to come. Because of injuries, they didn't feature together as much as you would've liked, but for three of the five seasons they were together, it was terrific.
Bale scored crucial goals that got them out of challenging situations, or, won the team titles. Many of those moments happened when Ronaldo wasn't there, or, his impact was limited. That's when he really stood out.
Real Madrid 2-1 Barcelona, Copa Del Rey final 2014
This was the game where Gareth Bale won fans over. Real Madrid were without their talisman, Cristiano Ronaldo, due to suspension. They were missing their top scorer. The pressure was on Gareth Bale, some dubbing that it's his time to shine now that the spotlight is on him. And shine, he did. He scored the winning goal in the 85th minute, running at a blistering pace. He went past Marc Bartra, who even pushed him off the pitch but still couldn't win the ball. He ran up to the goal, kept his composure, scored, and won the hearts of Madridistas all around the world.
When the fans witnessed this, they realized that they didn't have to worry when Ronaldo wasn't around or wasn't performing. They knew they had Alpha Bale to bail them out if need be. The ambition was clear as day; Gareth was a man for the big occasions. In one of the most gut-wrenching Copa Del Rey finals in recent memory, the Welshman showed that he was (or will be) worth the hefty 100 million Euros, and then some.
Real Madrid 4-1 Atletico Madrid, UEFA Champions League Final 2014
A few weeks after the Copa final, Real Madrid were playing in the UEFA Champions League final for the first time in 12 years, against city rivals Atletico Madrid. There was an image flashing every player's eyes, which said, "This is it." 'Los Blancos' were chasing the much-wanted 'La Decima'. In the squad, there was no one apart from Iker Casillas, Cristiano Ronaldo (with Manchester United), and Xabi Alonso (with Liverpool) who had won the eluded European masterpiece: The Big-Eared Trophy.
Because of that, this game was vital, not only for the club, not only for their values, but for the players as well. You don't get to win the Champions League trophy every day. Well, this team did manage to win it three times in a row, but you get my point.
Real Madrid trailed 1-0 for the majority of the game. Until the 93rd minute, all seemed lost for the fans around the world. Until, the future captain, Sergio Ramos scored a towering header to level the game and take it to extra time. That goal brought out the winner in every player. It made everyone realize what they were fighting for, and why they were fighting for it.
That most certainly got to Gareth Bale, who scored the goal that brought Atletico to their knees and Real Madrid to the brink of their confidence levels. After a brilliant run by the Finals MVP, Angel Di Maria, whose shot was saved, Bale latched on to the ball mid-air and headed it past a hapless Thibaut Courtois on the rebound. This is something not all players can do even if they get the opportunity to.
The big stage can scare many players, and they might not be able to do the simplest of things. Gareth isn't like that. He is made for the big stage; for the grand occasion. And he has proved it time after time after time. This wasn't his best performance in a white shirt, but it was certainly one that he — along with millions of Madridistas — will cherish until Judgment day.
Rayo Vallecano 2-3 Real Madrid, La Liga 2015/16.
Real Madrid were in fine form coming into the game against, winning their last four games. This game — like all remaining ones— was very important: Real Madrid had cut their point deficit from 10 to a single point and had to put the pressure on Barcelona so that they can pounce if the Catalans drop points.
But, in this game, there was a difference: they didn't have their top scorer, Cristiano Ronaldo, who was injured. Rayo Vallecano were struggling for form throughout the season (they eventually did get relegated), so it should've been a fairly easy game for 'Los Blancos' even without Sergio Ramos, Luka Modric (both of whom were on the bench), and of course, Cristiano Ronaldo. Well, things didn't quite go to plan in the first half.
Real Madrid found themselves trailing 2-0 inside 14 minutes. The team was appalled. It was evident that the players needed someone to lead by example. Bale provided the players exactly what they were looking for. An unforgettable brace and an overall great performance from the Welshman won Real Madrid their fifth game in a row:
The first goal was an amazing header from a corner. His second — the winner — was just beautiful: He intercepted a loose ball by Adri Embarba (who scored one of Rayo's goals) and ran at an incredible pace and drilled it past Juan Carlos. It was a night which had its lows, but also a lot of highs because of the true spirit of leadership and never giving up was portrayed perfectly by the team. A team that was led by Gareth Bale, from the moment they were down 2-0, until the finish line.
Real Madrid 3-1 Liverpool, UEFA Champions League final 2018.
The situation before the Champions League final was complex, to say the least. Clearly, Zinedine Zidane was no longer the number one fan of Gareth Bale. The Welshman — even if he played well — didn't start the majority of games for Real Madrid. Zidane preferred to start Isco Alarcon over Bale in crucial matches — most of them, anyway.
He did the same against Liverpool, in the UEFA Champions League final. Gareth Bale; a man who has proved to be a big-game player so many times before, was left on the bench. When the score was 1-1, Zidane decided to change things up a little bit, formation-wise. He came on at the 61st minute.
He knew that this could be his statement game. He could prove to Zidane and Perez that he deserves a lot more than just an appearance off the bench. This is exactly what happened: We saw Alpha Bale.
In just three minutes, with his first touch of the game, Gareth saw the cross from Marcelo and unleashed a spectacular bicycle kick and gave his side the lead. Yes, just like that.
Minutes later, a powerful shot from 35 yards ended up in the back of the net, because it was handled poorly by the infamous Lois Karius.
Bale wrote his name in the history books again. "The best goal in Champions League final history." Yeah, he has a knack for performing better than everyone else in games like this.
Of course, this game boosted his value in the transfer market and he mentioned that he wanted to go somewhere where he'll get more minutes. A few days after the final, Zidane left. A few weeks later, Real Madrid sold Cristiano Ronaldo to Juventus and Gareth got to be the main-man. It was a win-win for the Welshman, it seemed The fans thought that it was finally Bale's time to sit on the throne.
Unfortunately, he wasn't the player everyone wanted him to be in the post-Ronaldo era. That's when everything went downhill, unfortunately. Zidane came back, and Gareth Bale sat on the bench for almost every game last season. Everyone associated with Real Madrid wishes that it ended differently. I know I do, since he was one of my favorite players before everything went south.
Luka Modric's Performance For Real Madrid vs. Real Valladolid
Luka Modric has proved to the world time and time again, that he is not human. He is a behemoth who somehow always has something left in the tank, each time you think it's empty. In 2018/19 his performances hit an all-time low.
But, the next season he came back and, — bar a few games — he was great for 'Los Blancos' all season long. He was crucial in the club's quest for a record 34th title. Keep in mind, the guy was 34 years old. How many 34 year-olds do you see playing the way Modric played, and at the level which he played at? Probably only a few.
He has now turned 35. The magician from the streets of Zadar always shows that the hunger is still there and that his time isn't up just yet. He gave in another amazing performance vs Real Valladolid. He pulled the strings with the absence of his German counterpart Toni Kroos. He did everything. And he was everywhere.
The game against Real Valladolid was one of his best games in two years (It's funny because I haven't seen it being talked about that much.) His statistics from the match act as testimony. He had 82 touches, which was the second-highest number for any player on the pitch. He had a game-high four key passes, a joint-game-high of five completed dribbles. He also completed 64 of his 71 passes (90.1% accuracy) and led the game in shot-creating actions with six.
This is the kind of performance that usually goes under the radar. That's unfortunate because Modric has had hundreds of performances similar to this in his career.
He was always looking for the ball and was always looking to make something happen whenever he had it. He was fantastic. This performance was reminiscent of his peak, really. He is still, at the age of 35, one of the very best midfielders in Spain on his day. This type of longevity is rare. And doing all this in one of the most competitive leagues in the world, it makes it even better, and even rarer.
Luka Jovic's Minutes At Real Madrid, And His Situation Going Forward
Luka Jovic had a great game against Real Valladolid. He was very active in Real Madrid's attacks. He was trying to link up with the players to create something. He was trying to be at the end of crosses and at the end of counter-attacks. Everything was good with his performance. Well, almost everything. He missed a clear chance which he should've been buried easily. But, that's just a matter of confidence. That will come with more and more game time. The fact of the matter is; Jovic was more involved in 60 minutes against Valladolid than he has been in a single game in a Real Madrid shirt.
And that is why he needs to play more regularly. He needs a string of games to find the rhythm and have a conscious role in the lineup. He needs those minutes to improve as a player as well as increasing his confidence for the games and chances to come. A player who hasn't played much doesn't start playing at his top level in three games. It's a slow process that eventually pays off (or doesn't) in a few weeks. More and more games have allowed him to (and will continue to) be more active in the build-up and that should and will lead to more goals with time, granted he goes on like this.
It's not like the Serbian deserved to be substituted against Valladolid. It was quite the opposite. But, Zidane felt a need to switch tactics and bring wingers into the mix and it paid off: Vinicius scored and Asensio was a big part of it. Jovic shouldn't take that as a hit; he did well and he deserves more chances.
I can't say when those chances will come. It's because no one can guess what goes inside Zinedine Zidane's head. But based on the talent Jovic has, and the work he put in against Valladolid, I hope he gets the minutes he deserves. Playing the Serbian alongside Karim Benzema was obviously a good decision; Zidane always prefers to play a striker who can also help in creating chances and starting attacks, and help the midfield in escaping the press. Benzema does all of that, so Jovic doesn't have to.
Although, when he has played as a lone striker, he was forced to do something he isn't good at yet He was forced to drop into the midfield and create and make the team move forward with him. Jovic just isn't that type of player. Not yet.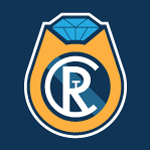 Want your voice heard? Join the The Real Champs team!
Write for us!
So, whenever Zidane rests Benzema, he needs to come up with a way to fully unleash Jovic, which would be without forcing him to do the Benzema role. Even playing him with Benzema is going to pay dividends for them when they find the right chemistry. But it will take him more than just a couple of games to really combine well with the Frenchman, and vice versa.