Real Madrid Transfers: Signing Erling Haaland in 2021 impossible?
Real Madrid have identified Erling Haaland as one of their top transfer targets in the coming windows, but signing him as early as 2021 looks highly unlikely.
This summer, Real Madrid stuck to their guns. No new signings. The reason for this strict approach? Los Blancos want to sign the best young players in the world when they will be available in 2021 and 2022. Kylian Mbappe and Eduardo Camavinga are at the top of their list, but Erling Haaland is not far behind.
The Borussia Dortmund striker has been wonderful in the German Bundesliga, and he's started the 2020-2021 season on the right track with four goals and an assist in three appearances. A hyper-athletic striker with exquisite finishing skills, Haaland has shown excellent chemistry with playmaker Gio Reyna, who is on Real's radar, and current Madrid star Martin Odegaard with the Norwegian national team. Perhaps Odegaard can be a key to Haaland's recruitment.
If Real Madrid want to sign Haaland, they must wait until the 2022 summer transfer window. At least, that's based on a report from Marco Ruiz of AS, which states that signing Haaland in 2021 is "practically impossible".
Real Madrid don't want to sign Erling Haaland as Karim Benzema's replacement until 2022
Ruiz gives a few reasons for this statement. Dortmund don't want to sell Haaland before 2022, and club sources deny the presence of a fabled 75 million euro release clause. They do, however, have a "verbal pact" with superagent Mino Raiola to transfer Haaland to a bigger club in 2022. Recall that Raiola said this summer that he wants to bring a great player to Real Madrid. That player could end up being Paul Pogba, sure, but Haaland seems more likely.
Furthermore, Real reportedly don't want to sign a striker to replace Karim Benzema until 2022. With the way Benzema is playing, he should renew by then, but you never know. And Real must think of the future, especially if Zinedine Zidane has become more lukewarm on Luka Jovic. Although Jovic is great, he isn't on Haaland's level, which is likely a thought in both the manager's and president's mind.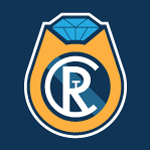 Want your voice heard? Join the The Real Champs team!
Write for us!
Haaland in 2022 looks like the target after Real Madrid have, hopefully, signed Camavinga and Mbappe in 2021. There are so many players worth dreaming about in Madrid, and Haaland is certainly one of them. But he is a dream for two years, not next summer.