Real Madrid vs. Barcelona: Sergio Ramos holds the key to a rebound
Real Madrid will face Barcelona on Saturday at the Camp Nou, and captain Sergio Ramos will be one of the keys to the game.
Los Blancos could be in trouble if they don't get a result on Saturday against Barcelona at the Camp Nou. Real Madrid manager Zinedine Zidane is already feeling some heat after his team lost to both Cadiz and Shakhtar Donetsk, falling in embarrassing fashion.
Captain and star center back Sergio Ramos will be a welcome return for El Clasico. The No. 4 suffered a knee injury in the first half of the loss to Cadiz and had to be subbed off for Eder Militao. He then missed the Champions League opener against Shakhtar, as Real's defense struggled mightily without him.
The club's Champions League record without Ramos in the lineup is a dubious one, as evidenced by their lackluster performances without him against Manchester City and Shakhtar. They made inexcusable individual errors in both of their last two Champions League matches.
But beyond that, Real Madrid had serious tactical issues against both Cadiz and Shakhtar Donetsk. Despite having different lineups, Real looked just as uninspiring in both games, and they know they cannot afford a similar performance at Barcelona. Otherwise, there will be consequences.
Sergio Ramos must lead the way for Real Madrid vs. Barcelona
Sergio Ramos will be entrusted to lead a bounce-back performance at the Camp Nou. He is the man who can make a difference for Los Blancos, because the left center back is one of the best in the world despite being 34.
He remains a world-class athlete with the technical quality to score goals from the center back position. Ramos was Real's second-highest scorer in 2019-2020 and crucial to their La Liga title triumph, including with his actions from the penalty spot.
During last season's Clasicos, Ramos made big defensive play after big defensive play, clearing goals off the line and tracking the dangerous runs of the Barcelona forwards. An experienced big-game player, Ramos knows what it takes to get a win at the Camp Nou. And yes, it takes a lot.
Ramos will be expected to lead the way this weekend. He will have to snap into every tackle, defend the six-yard box with his life, and avoid his team making any positional errors either in transition or on set pieces. Ramos must speak up as a leader, join attacks himself, and organize the attack from deep with Toni Kroos in front of him.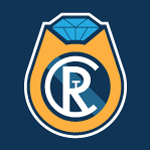 Want your voice heard? Join the The Real Champs team!
Write for us!
Yes, Real Madrid count on Ramos for a lot. But if anyone can step up to the plate in such a big game with a gargantuan performance, then it is Real's legendary No. 4.