Real Madrid: A mind-blowing stat about Ferland Mendy's importance
Real Madrid have arguably the world's best left back in Ferland Mendy, and it's time fans outside La Liga stopped sleeping on him.
Ferland Mendy was Real Madrid's best signing of the busy summer 2019 transfer window. The former Lyon man didn't take long to unseat Marcelo as the starting left back, and the two's differing performances in 2020-2021 have made it clear that Mendy is the undisputed No. 1 left back in Madrid.
We've seen a lot of negative stats about Real's record with Marcelo in the lineup, but I think a far more telling statistic is a positive one that frames the focus on Mendy and how vital he's become to Los Blancos at the back.
Infinite Madrid tweeted after Real Madrid's 3-1 El Clasico triumph over Barcelona that Los Merengues have yet to lose a single La Liga game when Ferland Mendy starts.
They are near-perfect when Mendy is the starting left back. With the French international in the lineup, they just don't lose.
Is Real Madrid's Ferland Mendy the best left back in the world?
Mendy was an underrated standout from the win against Barcelona. Luka Modric and Sergio Ramos grabbed goals, and Fede Valverde and Toni Kroos got plenty of recognition. But Mendy was also massive, shutting down that left flank, yet again, and standing in the way of any Barcelona attacker who dared challenge him.
It's time to debate whether or not Mendy is THE best left back in Europe. Based on his consistency in defense, he should be clear of Andrew Robertson. Raphael Guerreiro is more of a wing back, so, strictly talking about left backs in a back four, Mendy's defense carries the day. So the real debate would be Mendy vs. Alphonso Davies.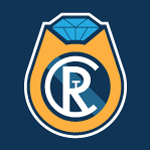 Want your voice heard? Join the The Real Champs team!
Write for us!
From Real Madrid's perspective, he is the best. Madridistas would not trade Mendy for anyone else in the world, and with each passing month, the 50 million euros spent to sign Mendy looks more and more like a bargain.