Real Madrid: Don't overreact to Isco's quip about his minutes
Real Madrid attacking midfielder Isco made a tongue-in-cheek comment to his teammates about his current playing time under Zinedine Zidane.
Isco hasn't been a key part of the squad so far in 2020-2021 for Real Madrid. Even with an injury to another attacking midfielder in Martin Odegaard, the Andalusian midfielder's minutes have not gone up meaningfully in recent matches, as he remains on the periphery of the squad.
It's a familiar situation for some experienced Real Madrid midfielders, such as James Rodriguez last season. Competition in Los Blancos' starting XI is perhaps stiffer than in any other club in Europe, so even big names like Isco will have it hard to get on the field regularly.
Movistar TV caught Isco making a comment about how Zinedine Zidane uses him to teammates Marcelo, Luka Modric, and Luka Jovic (on his phone) before El Clasico, in which the midfielder was not used off the bench.
Here's the quote via Get Football News Spain:
"If [Zidane] has to take me off, he takes me off in the 50th or 60th minute, sometimes at half-time. If he has to bring me on, he brings me on in the 80th minute."
Some people are already overreacting to this, hitting out at Isco and saying that he has no right to complain about his playing time or that he's being ungrateful etc. etc.
Zinedine Zidane values Isco at Real Madrid
And all of that is ridiculous. Isco has a right to tell a joke, which is how I read this comment, or make a brief complaint to his teammates about his playing time. It doesn't mean he's upset with Zidane, and it doesn't mean he wants out or is ungrateful.
The funny thing is that Zidane is probably a big reason why Isco hasn't been sold. He values Isco greatly and has used him in important games this year, such as the first Clasico of 2020 in which the former Malaga man played a key role.
But for this Clasico, how would Isco get in the lineup over a healthy Marco Asensio on the right? Or Toni Kroos, Fede Valverde, and Casemiro in midfield? It's not that Isco isn't talented, but he wasn't a better option in the XI on that day.
Isco could flourish for another team as a featured player, just as James has done in the Premier League so far in 2020-2021 for Everton. If a team sent Real Madrid a big offer next summer, he could be sold.
But he's still a part of the squad this season and gives his all. Even in that disaster of a match for Los Blancos vs. Cadiz, Isco was the one trying to make things happen before being subbed at the half. Earlier this season, he turned the tide as a half-time substitute (not an 80th-minute sub) against Real Betis.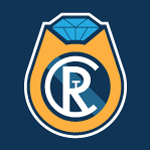 Want your voice heard? Join the The Real Champs team!
Write for us!
There's no need to lash out at Isco over what is likely a joke or a very mild comment. If he comes off the field early, it is only for tactical reasons, not because Zidane devalues him. There is a long season ahead, and Isco could have a bigger role to play later, just like in 2019-2020.