Real Madrid: Statistical expectations for Luka Jovic for the rest of 2020-21
Real Madrid striker Luka Jovic has played just 149 minutes in La Liga this season. What will the rest of the season hold for the 22-year-old?
Luka Jovic of Real Madrid made quite the statement during the November international break. After scoring a late goal to send Serbia to the Euros, Jovic had an assist in his next game. And then, he dominated Russia, scoring two goals and creating another one.
Per WhoScored.com, Jovic had four shots on target, two key passes, two fouls drawn, and a whopping five dribbles completed in the dominant 5-0 win over Russia. Jovic was clearly levels above everyone else on the pitch, and he showed off sensational form before Real Madrid's upcoming match against Villarreal in La Liga.
There is no guarantee Jovic will see the pitch against Villarreal. He has not started since Real's disastrous 3-2 outing against Shakhtar Donetsk in the Champions League. And even though he was substituted late against Valencia in a 4-1 loss at the Mestalla, his entrance into the match came after Mariano Diaz replaced Karim Benzema, suggesting he may be behind Mariano in Zinedine Zidane's eyes.
Jovic has been mired in drama for the better part of his Real Madrid career, which began when Zidane, per Jovic, pushed to sign the striker for 60 million euros from Eintracht Frankfurt. The No. 9 looked like an excellent signing, as he was one of the best young attacking players in European football in 2018-2019 with 27 goals in all competitions.
During the international break, Jovic showed his ability to score and create. He is mostly known as a scorer, but Jovic's ability to set up chances for other players often goes underrated. That must be a little frustrating for him, because his backheels in the build-up to one of Gareth Bale's goals at Villarreal and for Casemiro's winning goal vs. Sevilla should have been highlights of the 2019-2020 season.
But Real, of course, signed Jovic to provide goals. With Serbia, Jovic showed that he can be in rich goal-scoring form if a team gives him a chance to start and get into a rhythm. His service with Serbia was excellent, but the same cannot be said for the way Real Madrid played in his lone back-to-back starts this season against Real Betis and Real Valladolid.
It's hard to predict how much Jovic will play for the remainder of the season. He registered 430 minutes in La Liga last season, scoring 0.42 goals per 90 minutes.
Let's say Zidane decided to give Jovic some more chances in what could be his final year with Los Blancos before going on loan or even being sold to make way for a new forward. If that happens, Jovic would play more than 430 minutes, which would be necessary. Honestly, Madridistas should be frustrated if a talented young player, whom the club paid 60 million euros for, gets even fewer than 430 minutes in his second season.
He already has 149 minutes banked with zero goals. Let's suppose in the final 30 La Liga matches of the season, Jovic starts in eight of them and gets 15 total appearances. That actually matches his current ratio of starting in one-fourth of every game and appearing one-half of every game.
Let us then say that Jovic gets about 75 minutes per start and in his seven bench appearances, he gets an average of 15 minutes. That's unfortunately an overestimate, since Zidane seems to like bringing Jovic into games with less than 10 minutes left. (I mean, does he seriously think Jovic can do anything in five minutes?) But let's aim for an overestimate, because our assumption, for this exercise, is that Real Madrid prioritize Jovic's minutes as a final way of evaluating his true talent.
In total, that would give Jovic a sum of 705 minutes for the rest of the season. Tack on his 149 minutes already accrued, and Jovic would play 754 La Liga minutes. That's substantially more than 430, though it is worth noting that 18 Real Madrid players had more than 754 La Liga minutes in the 2019-2020 season. So am I overestimating Jovic's role? Maybe in comparison to what Real are currently doing with him, but it's honestly not asking too much for Real to play Jovic in about 750 minutes, even considering Benzema's undroppable status.
To reiterate, Jovic averaged 0.42 goals per 90 minutes last season. He also averaged 0.21 assists per game. To account for his progression and increased familiarity with his teammates, we can round up to 0.50 goals per 90 and 0.25 assists per 90. It will also make the math easier.
Now, 754 minutes equates to roughly 8.38 90's. That would give Jovic about four goals and two assists for the rest of the 2020-2021 season. And, well, that's hardly anything to get excited about.
There is something important to note about Jovic's stats per 90. Last season, only two Real Madrid players with at least 500 minutes played had 0.25 assists per 90, Eden Hazard and Luka Modric. And only one player at least 0.50 goals per 90. (No prizes awarded for guessing Benzema.)
That means if Jovic's Serbia form is an indication of the progress we expect from a young player from year-to-year, Jovic should be one of Real Madrid's three most productive attacking players. And that should warrant more playing time, if Real can fit him in.
The issue is that Jovic's productivity isn't measured against the wide forwards, who have been underwhelming again this year. No, his production is directly measured against Benzema's, as the other striker in the team. And Jovic won't win that battle, given how good Benzema is.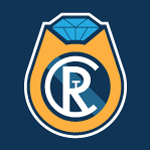 Want your voice heard? Join the The Real Champs team!
Write for us!
If Zidane is willing to shift to a two-striker system, Jovic's minute and overall numbers could rise. But as it stands, four goals and two assists are all that I can safely expect from Jovic statistically. He deserves more minutes on the strength of his talent and play, and it's sad to note that four goals and two assists would literally be double his production from his first season in Madrid.