Real Madrid: How a healthy Dani Carvajal has improved the defense
Real Madrid did not have star right back Dani Carvajal available for a significant chunk of the first half of the season, and his return has enabled Los Blancos to return to a higher standard defensively.
Every single starter for Real Madrid's defense is world-class. Raphael Varane and Sergio Ramos have been at this level as a center back partnership for years. Last season, Thibaut Courtois restored his status as one of the top goalkeepers on this planet. And finally, left back Ferland Mendy is unbeatable defensively, making up for any weaknesses he has in the attack.
The unsung hero of the back four, though, has usually been Dani Carvajal. It is remarkable that a player who has consistently been regarded as top-three at this position throughout his career has never been named to one of those "World XI" year-end teams by FIFA. The correct word is "disgraceful", but I will spare this rant for another day.
Instead, I will discuss how Carvajal's return to the Real Madrid starting XI from injury has helped Los Blancos dominate. It is no coincidence that since Carvajal's complete return to the lineup – he had a second, smaller injury after the first ailment – the club is undefeated.
Carvajal is as well-rounded as they come at the right back position, so he is an asset offensively with two assists in La Liga to show for it. That said, Real Madrid do have two quality attacking options on the right-hand side. Lucas Vazquez, as we have seen multiple times in 2020-2021, is an excellent attacking right back. Alvaro Odriozola is underrated in this regard, as his pace and willingness to drive forward make him an intriguing fit for a wing back in a 3-5-2 position vs. the straight-up back four Real traditionally use.
Both Vazquez and Odriozola have their deficiencies defensively. Carvajal isn't perfect either, but his issues are more disciplinary with regards to seemingly random, self-destructive errors. Those errors are incredibly rare and pale in comparison to Carvajal's general play, which is at an elite level in the vast, vast majority of the matches he plays.
Carvajal's defensive stats since returning for El Derbi are thoroughly impressive. He was one of the best players on the pitch when Real shut down Atletico Madrid's entire left-hand side, including star youngster Joao Felix, in the clean sheet. The right back recorded five tackles in that win, per WhoScored.com.
He followed that performance up with a tackle and three interceptions against Athletic Bilbao, three tackles and three interceptions at Eibar, two tackles against Granada, four tackles and an interception against Elche, and a tackle and an interception in the most recent clean sheet victory over Celta Vigo.
So in this span of matches, Carvajal is averaging about 4.2 total defensive interventions per game. That's incredible, and it underscores how active Carvajal is defensively.
But how about the team's success when Carvajal is healthy? Real Madrid have not lost a single game this season with Carvajal playing. Not one. They have five clean sheets in 11 matches in all competitions when Carvajal is healthy and only allowed more than one goal once with him in the lineup, which was on the road at Real Betis on Matchday 2.
When Carvajal is healthy, Real Madrid register a clean sheet 45.5 percent of the time and allow 0.55 goals per game. Compare that to a 25 percent clean sheet percentage and a whopping 1.5 goals per game allowed when he is not on the pitch. Real allow nearly three times more goals when Carvajal is not there!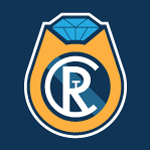 Want your voice heard? Join the The Real Champs team!
Write for us!
These statistics show you just how vital Carvajal is to Los Blancos. He may not always get the credit, but Madridistas sure noticed the difference when Carvajal is gone. Carvajal is one of the pillars of the club, and the 2020-2021 season has given fans an opportunity to truly understand what he means to this defense.