Real Madrid Have Formed A Formidable Right Flank Duo
The Carvajal-Vázquez duo has had a good role to play in Real Madrid's recent run of form.
Real Madrid's 2020-21 season has been strange so far, sometimes in a bad way and sometimes in a surprisingly good way. After Zinedine Zidane won the league last season, they began as favourites for the league this season as well, given the way they have finished the league last season (winning ten consecutive games).
Things did not turn out the way they were supposed to. Real Madrid lost a lot of ground to Atlético Madrid in October and November, and although they are two points behind their city rivals having played two games more, they have turned their season around by embarking on an eight-match unbeaten run that started against Sevilla in early December. They have won seven of those games.
During the last month, Zinedine Zidane has shied away from rotating the squad much, using a certain core of players to get through the tricky phase. However, two players that have been a constant in the squad are Dani Carvajal at right-back and Lucas Vázquez as the right winger.
That has resulted in a super dynamic right flank partnership between Carvajal and Vázquez. The right side of Real Madrid has been subject to criticism at times as the team would channel most of their attacks down the left in recent seasons, most notably due to Marcelo being a starter and/or the presence of Eden Hazard/Isco/Vinícius Júnior. However, the presence of Carvajal and Vázquez has made that right flank look dangerous in attack and impenetrable in defence.
While Carvajal is an undisputed starter ever since returned to Real Madrid in 2013, Vázquez has never been a certainty in the playing XI. Call it luck due to injuries or a reward based on merit, the Spaniard has been an embodiment of consistency in the lineup. His utility has been exploited to the very last string as his stocks have risen and he has now started 16 consecutive games.
Carvajal being Carvajal, the only below-par game he has had in the last month was recently against Elche as he conceded a needless penalty that resulted in Elche equalising. The game ended in a draw and Real Madrid dropped two more points – big points in the context of the title race.
In the most recent game against Celta Vigo, though, Carvajal and Vázquez were right on the money for Real Madrid. Carvajal was solid in defense. He made amends for his shaky performance vs. Elche by showing a great amount of concentration. He had a shot, two dribbles completed, one tackle, one interception, three clearances, and two crosses (all stats according to WhoScored.com).
On the other hand, Vázquez had a great game too as he scored a goal – a Ronaldo-esque off-the-ball movement to score a predatory header – while he also set up Marco Asensio for his first goal of the season. A lot of Real Madrid's offense flows through the boots of Vázquez. He creates chances with his menacing crosses while he makes fox-like under/overlapping runs create chaos in the final third.
In transition, you can notice that Vázquez tends to double up with Carvajal at the back. They have such a good understanding in defence that they form a back-five with Vázquez as the right wing-back and Carvajal as the right-sided centre-back. Whenever Carvajal bombs forward and is slow to track back (which is a rare occurrence), Vázquez occupies the right-back spot in defence. Both of them are workhorses and extremely disciplined.
That right side of Real Madrid has looked increasingly impressive game after game. The chemistry between Carvajal and Vázquez is top-notch and is turning out to be fruitful for Real Madrid, both while defending and attacking.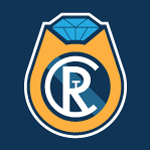 Want your voice heard? Join the The Real Champs team!
Write for us!
Zidane will have a big headache since Eden Hazard has been in the squad for two games and might be in contention to start the next one. Given Asensio's blazing form, someone might have to miss out from the lineup unless Zidane employs a 4-2-3-1 and uses Hazard, Asensio, and Vázquez in the attack with Benzema up top (duh!).
Whatever happens, Real Madrid have a formidable duo on the right flank in Carvajal and Vázquez.