Real Madrid: How will Luka Jovic, Andre Silva co-exist?
Real Madrid have loaned Luka Jovic back to Eintracht Frankfurt, where he could form a dangerous striker partnership with Andre Silva.
Luka Jovic scored 27 goals in the 2018-2019 season, which led Real Madrid to purchase him for 60 million euros. The former Benfica man was one of the Bundesliga's top strikers, but he didn't do it alone. Eintracht Frankfurt had two other top-class Bundesliga forwards in Sebastien Haller and Ante Rebic, as well as Filip Kostic as a workhorse chance-creator down the left-hand side. Danny da Costa wasn't a bad creator on the right either.
The trident of Jovic, Haller, and Rebic was the Bundesliga's main attacking attraction that season after Borussia Dortmund breakout star Jadon Sancho. Rebic was the athletic monster causing problems with his pace and toughness, Haller was the unselfish and colder-than-ice technician, and Jovic was the young superstar banging home the goals.
Both Haller and Rebic have moved on from Eintracht, too. Rebic is a key cog in the wheel for Serie A leaders Milan. And Haller has left the perennial dumpster fire that is West Ham United for Ajax.
So Jovic will return to Eintracht on a six-month loan, where he will have the opportunity to get the consistent playing time that was impossible for him to obtain at Real Madrid with Karim Benzema leading the line.
The Eagles, though, have their own star striker in Andre Silva. It took the former FC Porto man some time to get his feet under him, but he is now a weekly matchwinner for Eintracht. Silva is by far Adi Hutter's best player in the XI, and he is third in the league behind Robert Lewandowski and Erling Haaland with 11 Bundesliga goals scored. It's not a stretch to say that Silva, who has scored 44 percent of Eintracht's goals, is one of the best players in the whole league right now.
Silva had his own striker partnership with Bas Dost, but the specialist in headers has recently joined Club Brugge. So Jovic will effectively replace Dost, allowing Hutter to maintain a two-striker formation. Jovic is a more well-rounded, dynamic forward than Dost, and he represents a significant upgrade for Eintracht.
The Serbian international knows how Frankfurt like to play, and he knows the Bundesliga well. This is his territory. Eintracht are very, very good at getting the ball into the box and quickly starting attacks. At their best, they play fast, end-to-end football that is typical of the Bundesliga, and that allowed Jovic to flourish with so much talent around him.
For Jovic, the key will be getting on the same page as Silva. Rebic and Haller are no longer there, but Kostic is still in the side and Daichi Kamada is the Bundesliga's next great midfield creator.
Even so, Kostic is having a down year, and Kamada is the only player on the team with at least 1.5 key passes per game, according to WhoScored.com. That Silva is also second on the team in dribbles completed per match (1.1) is another area of concern.
These statistics indicate a need for Jovic to play a more balanced role in his second stint with Eintracht than he did in 2018-2019 when Haller and Rebic took on a lot of those creative duties. At Real Madrid, Jovic had some brilliant assists and touches in the final third, specifically backheel flicks that left the defense for dead. But he also became a magnet for criticism when he didn't run or create off the dribble like Benzema or even Borja Mayoral.
Jovic will have to feed off Silva and, most importantly, feed him. Silva has been brilliant this season and is actually on pace to score more goals than Jovic did in 2018-2019. At 25, Silva is nearing the prime of his career, and he is very much a fox in the box for the Eagles.
In order for Jovic to earn a spot at Real Madrid in the future, which he still has a chance of doing, he needs to prove that he can be more than just a flash-in-the-pan or a semi-regular goal-scorer. Jovic will need to be the star of the show. He will need to command the ball, make the right runs, and contribute assists. Silva will have to cede some scoring to Jovic, of course, but the onus is on Jovic to develop and prove himself as the young striker looking on the outside-in as far Madrid is concerned.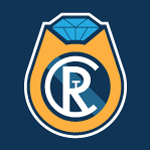 Want your voice heard? Join the The Real Champs team!
Write for us!
Jovic has the talent to break out in a different way in his second stint at Eintracht. All the ingredients are there for Jovic to shine down the stretch of the 2020-2021 Bundesliga campaign. And it would be some story if Jovic were to become a leader for Frankfurt, guiding the ninth-placed club to a Europa League spot in 2021-2022.