Is Real Madrid's best XI good enough to win the Champions League in 2021?
Real Madrid have not been competitive in the Champions League since Cristiano Ronaldo's departure, but is this the year it all changes?
As a whole, the biggest clubs in European football have struggled in 2020-2021. PSG has only just moved into first place in Ligue 1. Bayern Munich have been visibly worse after winning the treble last season. Juventus is fourth in Serie A. Liverpool is third behind Manchester United and Leicester City in the Premier League. So then, Real Madrid being second in La Liga behind Atletico Madrid, who have the best goal differential and points per game in Europe's top five leagues, isn't actually as bad as it seems.
Parity has startlingly increased in each of Europe's big leagues, even in Serie A (neither of the top two teams are still alive in the Champions League) and Ligue 1 where we have not seen a compelling title race in ages. Real Madrid are far from the only big club disappointing its fanbase this season, and at least they can reasonably say they are behind a great team – a great team they defeated head-to-head recently.
Even so, Madridistas should have valid complaints about Los Blancos. The team's attack is anemic, with only Karim Benzema truly convincing supporters. And they cannot seem to get past the low-blocks. That said, how many low-blocks will they face in the knockout stages of the Champions League? Consider that they defeated Inter Milan twice and never lost to Borussia Monchengladbach in the group stages. Also consider their wins over Barcelona, Sevilla, and Atletico Madrid.
Los Blancos are very much still contenders in the Champions League despite their attacking issues and frustrating inconsistency against lower-level opponents. They have the defensive and midfield quality, as well as the experience, to make a deep run in the Champions League.
Thibaut Courtois is one of the best goalkeepers in the world. Each starter in the back four is excellent; we all know what Sergio Ramos is capable of in football's grandest club competition. The midfield might be even better in the Champions League, given how Luka Modric and Toni Kroos dominated the group stages together.
So then, the only real questions are attacking, especially since there is no guarantee we will see Real's best XI up top. Karim Benzema is a mainstay and the most productive attacking player. But who starts next to him? Can Eden Hazard stay healthy enough to be the superstar they need? Will Rodrygo Goes, who is prolific in the Champions League, come back in time to lift Real through the later rounds, assuming they make it there in the first place?
If Hazard, Benzema, and Rodrygo are all healthy and at their best, they are a trio capable of winning a Champions League. Benz and Hazard are legitimately world-class, while Rodrygo has shown his quality in multiple Champions League matches, including this campaign against Inter.
But can we realistically expect Real Madrid to field their best possible XI?
Rodrygo's replacement is seemingly Lucas Vazquez, and Asensio or Vinicius Junior would be the starters if something were to happen to Hazard again. Although Vazquez, Asensio, and Vinicius are all decent players at worst, they are not yet at the caliber necessary to win a Champions League. A front three with, say, Asensio and Vazquez surrounding Benzema would not threaten any defense in the knockout stages.
Therefore, the term, "best XI", is a loaded one. If we are strictly speaking about a best possible XI on paper, Real could have a legitimate chance at winning it all. Their defense and midfield would be arguably the best in the world, while their attack would be good enough, judging by what we saw from the Rodrygo, Hazard, Benzema trio in the Fall of 2019.
But how often have we seen this "best XI"? How often have we seen Hazard, Benzema, and Rodrygo together and firing on all cylinders? The best teams who win the Champions League have depth at every position and an ability to find goals and production if someone important goes down. Real Madrid have not yet shown they have that kind of balance necessary to win European football's most heated competition.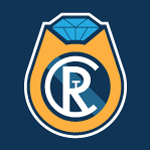 Want your voice heard? Join the The Real Champs team!
Write for us!
To answer the question in the headline, I actually do think Real Madrid could, hypothetically, win the Champions League with a fully healthy "best XI". Again, they have not fallen short against top opponents, similar to those they would face in the knockout stages, this season. However, health and the consistency of key squad players like Vinicius and Asensio could end up make-or-breaking Real's ability to make a sudden run to the title after years of dormancy.