Marco Asensio: Is he finding his best again?
There was a time where Marco Asensio could do nothing wrong. He was a man for the big moments, most of his goals tended to be screamers. However, post-2018, something changed. This season, he's divided opinion, but there have been sprinkles of the player we remember.
Goals in every debut game of every competition he played, some of them were absolute screamers. Who could forget that long-range net buster against Barcelona in the Super Copa? It seemed the sky was the limit for the man from Mallorca.
Somewhere along the line though, that changed. Following the departure of Cristiano Ronaldo, many expected him to come to the fore. Could he be the man who led the post-CR7 Real Madrid?
"I don't think it's for me to carry the team – there are players who are much more experienced, have more years playing under their belts and more status than I have and they're the ones who have to lead the team," were his words in November 2018.
2018-2019 was a season to forget for Marco Asensio
That season, in particular, wasn't one that Marco would look back on in fondness. Whilst he did contribute 15 goals, he seemingly fell out of favour with those in charge – between Julen Lopetegui, Santi Solari and eventually Zinedine Zidane, he fell further down the pecking order.
In fact, in some of Real's biggest games, he barely ever featured for the full 90. Often substituted or making appearances from the bench. In both El Clasico's? 42 minutes, the Madrid derby? He started one and was benched for the full 90 in the other. Even in the Champions League, he didn't start in either of the knockout clashes against Ajax.
Fast forward into the next season, a fresh start, Zidane is back – the man who had him at his best previously. It would be a pipe-dream, with that ACL injury in preseason ruling him out for the vast majority of the season.
Upon his eventual return, he came back with a goal against Valencia, he was back again. Whilst he wouldn't play an awful lot of minutes, he contributed 4 goals in 334 minutes, or a goal every 83 minutes.
Marco Asensio may be getting into a rhythm
This season, Asensio has been quite hard to really label as good or bad. We've seen flashes of brilliance, the individual moments against Borussia Monchengladbach, for example. But for the opening few weeks of the campaign, there were no goal contributions and not enough moments to really be pleased about.
Given the struggles for goals from a player not called Karim Benzema, pressure has mounted on Zidane and the players, especially given the recent string of results. However, in the midst of all the recent frustration, Asensio is seemingly starting to find form.
In Real's last four games, Asensio has contributed three goals. He led the team past Celta Vigo with a goal and an assist, he also put the game out of reach against Granada with a goal. That's before you consider the few times he's smashed it off the woodwork as of late.
But again, it's been moments and spurts. However, that is something to be seen as perfectly normal, for a player who's finding his rhythm. It won't all happen at once, but the important thing to note is it is coming.
Whether it was his performance against Celta or Osasuna, slowly but surely we are seeing the best of Marco, little by little. Those bursts will eventually turn into sustained periods of form. For the player himself, this is really his opportunity to stake a claim in the XI.
Vinicius is seemingly out of favour, Odegaard can't buy a minute, Rodrygo is injured and Vasquez is seeing his form fade. If ever there was a moment for Asensio were to remind the world of his talent, it is now.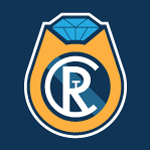 Want your voice heard? Join the The Real Champs team!
Write for us!
What we could be seeing is Marco breaking free of that taxing stop-start loop. Bouncing back from that career-altering injury, being in and out of the line-up – one can only imagine the toll that takes on the mind. With a consistent string of minutes and trust from his coach, Asensio is looking like he's finding his groove – something which could absolutely be huge for Real Madrid.