Real Madrid: Casemiro rises to the occasion when his team needs a hero
Casemiro was phenomenal in the 2019/20 season, but he had some trouble replicating those performances this season. He has looked mentally and physically drained at times, and he has been inconsistent as well. Due to the lack of backup options in the first team and given the importance of his position, he was overused, and the after-effects are clearly visible. The latest setback came in Real Madrid's disastrous game against CD Alcoyano in Copa Del Rey, where he was at fault for Alcoyano's second goal.
But he redeemed himself in style, with a solid performance in yesterday's game against Deportivo Alaves. He scored the first goal of the game with a header of a Toni Kroos corner, and that goal was very important to decide the course of the game. He had a decent game with the ball at his feet, despite beginning the game with a terrible giveaway outside his own box.
With the team having a tough time after two back-to-back losses against Bilbao and Alcoyano and forwards struggling to score against low-blocks from open-play, Casemiro's early goal to give the lead was instrumental in raising the spirits of the team. The team desperately needed a hero to make a statement with their performance, and Casemiro rose to the occasion. But this isn't the first time Casemiro had stepped up when Zinedine Zidane's men were going through a crisis.
In 2020/21, there were three periods during which the team was in a crisis, with the third crisis period being the latest. The first one came after successive losses to Cadiz in La Liga and Shakhtar Donetsk in UCL. Casemiro came up with a good performance in the Clasico. When the team was 2-0 down against Borussia Monchengladbach in the 85th minute, Casemiro assisted Karim Benzema's goal and then scored the equalizer himself, to win an important point to survive in the UCL.
Casemiro has become a clutch player for Real Madrid
The second crisis came after successive losses to Deportivo Alaves and Shakhtar Donetsk again, with UCL knockout qualification hopes and La Liga title hopes slowly slipping away. This time he came up with another impressive performance against Borussia and scored the opening goal with a header in an all-important Madrid Derby.
There is something special in Casemiro's goalscoring prowess, for a player who began his junior career as a striker. It isn't about his technique or abilities. It's about the timing of his goals. He has scored 11 goals since the beginning of 2019/20. And 10 of those 11 goals came at a time when the team was either losing or drawing the game. His contributions have been decisive in determining the result of the game.
Casemiro is a defensive midfielder and scoring goals isn't his primary job. But the 28-year-old Brazilian has stepped up in this department from time to time, especially when the attackers have been struggling to score goals. His regular goalscoring traits might be surprising for many fans, but for a player who scored the winner in a UCL final, it's a very normal thing.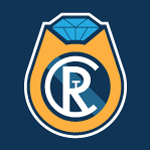 Want your voice heard? Join the The Real Champs team!
Write for us!
Whenever Real Madrid is in a crisis and they need a hero, people often look up to the captain Sergio Ramos given his history of being a clutch performer. But there is an underrated clutch player in the squad who isn't a captain but has been the leader the team needed.