Real Madrid Transfers: Who is the easier Galactico to sign in 2021?
Real Madrid want to make a huge splash in the summer 2021 transfer window. We knew this last year when the COVID-19 pandemic first hit and crushed teams financially, as Los Blancos did not make a single signing that summer. Instead, they sold a number of key players, including Achraf Hakimi and Sergio Reguilon, in an effort to save every cent for an even bigger move in 2021.
That move could still be Kylian Mbappe, who has been deemed to be Real Madrid's dream target over the past couple of years. With his contract set to run out at the end of the 2021-2022 season and new reason to believe he could re-sign with PSG if Los Blancos do not make a move this summer, it may be now or never for Real.
According to a recent report from Jorge C. Picon of AS (article in Spanish), however, Kylian Mbappe is not the most "feasible" superstar signing for Real Madrid this summer. No, that honor belongs to Borussia Dortmund striker Erling Haaland.
Picon points to two things that make Haaland more likely for Los Blancos than Mbappe. Firstly, Haaland's wages are 14 million euros less, which means Real would not have to shift their wage structure to sign the No. 9. And secondly, Haaland's transfer value is lower, so Real would not have to send as much money to Dortmund in a deal. We have seen Vinicius Junior's name thrown around as a possible trade candidate, and that is because Los Blancos may not have enough money to buy Mbappe outright in 2021.
Erling Haaland is a much cheaper option for Real Madrid than Kylian Mbappe
Haaland is not as decorated of a player as Mbappe, and he cannot play on the wings like the latter can. So there would need to be some maneuvering in order for Real to get the most out of both him and the more experienced, well-rounded Benzema up top.
But Haaland is considerably cheaper in multiple facets. He is also so good that there should be no problem with finding a way for Benzema and Haaland to co-exist in the same lineup. Every effort would be made, even as Zinedine Zidane failed to do so with Luka Jovic and Benzema. Haaland is a different – and, yes, better – player than Jovic.
One last interesting wrinkle in the AS report deals with the pact between Dortmund and Mino Raiola, which was to facilitate a deal in 2022. Since the economic crisis continues to hurt clubs, BVB may have to accelerate Haaland's departure to 2021, so, either way, Real Madrid could stand to be the big winners.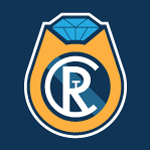 Want your voice heard? Join the The Real Champs team!
Write for us!
Mbappe is the dream, but Haaland is more than just a consolation prize. Madridistas may have to adjust their expectations and focus more on Haaland, though there is nothing wrong with continuing to pull for a Florentino Perez summer masterclass and an Mbappe signing.