Real Madrid: A stat showing Karim Benzema is unluckier than anyone
Real Madrid striker Karim Benzema is in the thick of the Pichichi race for a third straight La Liga campaign. There are only four players in the league with more goals than Benzema's 12 so far this season, and Benz is also the only player in the competition with at least 10 goals and five assists.
Despite his impressive tally of goals through 21 starts for Real Madrid, you can make the case that he's actually been quite unlucky when you point out a specific statistic. In fact, you can say that Benz is so unlucky not to have more goals that nobody else has suffered more close calls than the 32-year-old.
According to MARCA's Pablo Polo, Karim Benzema has hit the woodwork 10 times in the 2020-2021 campaign. Nobody else in European football has hit the woodwork as many times as Benzema, meaning he could be the Pichichi leader if seven of those ten attempts that hit the woodwork were goals.
That's a game of guesswork, because there are other forwards who have hit the post, too, and thus we could say their goal totals would have increased with better luck as well.
No player in Europe has hit the woodwork more than Real Madrid's Karim Benzema
But it is nonetheless jarring to hear that the legendary Real Madrid No. 9 has smacked the post or bar more than any other player in Europe's top five leagues. Perhaps Benz will regress to the mean when it comes to just missing the goal, and it will lead to more goals down the stretch of the 2020-2021 season for both himself and Real Madrid.
As it stands right now, Lionel Messi and Luis Suarez, two familiar foes at rival clubs, are the only La Liga players with more goal contributions this season than Benzema's 17. Both of those star players have 18 combined goals and assists.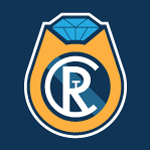 Want your voice heard? Join the The Real Champs team!
Write for us!
It has been another solid season from Benzema to this point. As long as the players around him step up, stay healthy, and pull their weight, there will be more goal contributions to come for a player Zinedine Zidane named the greatest French striker of all-time.