Analyzing Takefusa Kubo's Performances vs Sevilla, Real Madrid, Real Sociedad
Real Madrid loanee Takefusa Kubo just gave in his worst run of games in this season. This was bound to happen at some point. Now, hopefully, he'll turn that around somehow. I say this, and I have faith in him because he's very young. He still has a lot of time. He'll be fine, eventually. Expecting him to perform at the peak of his powers when he hasn't even come into the vicinity of touching his peak is very unreasonable. That said, Kubo is also in the wrong for a bunch of things, which we'll get to.
I know he's got a lot of talent and I know he's going to get better. But I can't really say when that will happen. As we all know, this guy, with bucket loads of talent, can't really do much except for hoping that somehow he changes things, because truth be told, he is still adapting to life at Getafe, so it's obvious that he'll have difficulties at the start. As we know, it's his third club in less than two seasons. That's a big factor; adjusting to a new city, a new playing style, a different role, different teammates is very difficult, and even more so for a youngster with so much pressure on him.
He does need to work harder. I'm not denying that. When I watch him play for Getafe I don't see the urgency to get the ball and do stuff with it. The lack of intensity is a big negative that every player needs to avoid, and Kubo is going through that rut right now. It's fine, once he's fully settled in, he'll get past that. There are a few things like wanting to be involved and hoping to find some consistency. If he doesn't hope for that, then he should, because this is the time to change those things. Kubo is young. He doesn't play for the biggest clubs in the world right now. This is how he gets the consistency he needs to be a star. A superstar, as people may call him eventually.
Getting back to the actual games, Kubo had three appearances after the last edition, out of which he had one start and two lengthy substitute appearances. From a Kubo standpoint, these were pretty dull. You'll see when you get to know the statistics from the games.
Takefusa Kubo will face Real Betis next
Kubo started the game against Sevilla on the right flank. He played for 58 minutes. The Japanese international had one shot-creating action, one key pass, one out of three dribbles completed. Had two tackles, two clearances.
Kubo was on the bench against his parent club, Real Madrid. He came on for 36 minutes and was not that involved both stats-wise and on the eye test. Except for two passes in the attacking third, one dribble attempt, and an interception, he didn't really do much. There wasn't that much movement from him in the wings, and Getafe didn't have that much possession either, so that didn't help.
In the game against Real Sociedad, Take Kubo was again, on the bench. He came on for 33 minutes. He completed one out of his two dribble attempts. The Real Madrid loanee used his body well to get out of tight spaces. The end product just wasn't there, though. He took one free-kick, which was, well, not the best. That's it.
That wasn't even the most disappointing thing I saw from the games, though. Kubo, in all three games combined, had only FORTY-TWO touches. He had more touches in his first start for Getafe against Huesca than he had in these three games combined. He only attempted 23 passes and completed 18 of them. I am obviously a little worried. But not too much, considering he's still very new to the club and that matters a lot more when you're young. He'll get it together.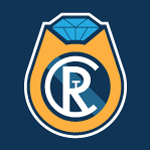 Want your voice heard? Join the The Real Champs team!
Write for us!
Getafe play against Real Betis on Friday night. Hopefully, Kubo bounces back from this rough run of games. Let's see.
All statistics courtesy of FBref.com.