Real Madrid: There is a need for Marco Asensio to take the next step
Marco Asensio was signed for an amount of 3.5 million euros from RCD Mallorca in 2015, amidst competition from big clubs like FC Barcelona. He was immediately loaned out to RCDE Espanyol and returned to Real Madrid in 2016. When there were players like prime Cristiano Ronaldo and Gareth Bale in the squad, you wouldn't have to expect a 20-year-old player to make it to the Starting XI, and there weren't many expectations from Marco.
But Marco Asensio shook the whole world and the club, by scoring on his debut in UEFA Super Cup, LaLiga, Copa Del Rey, UEFA Champions League and Supercopa De Espana, including few screamers and important goals against teams like Bayern Munich, FC Barcelona, Sevilla and Juventus in the Champions League final. Fans' expectations from Asensio had increased all of a sudden, and he was touted to be the next big thing in football.
But has he been able to live up to the expectations?
He was used by Julen Lopetegui in Cristiano Ronaldo's position after the Portuguese left, but he couldn't do well and ended the 2018/19 LaLiga campaign with just one goal to his name. This season has been disappointing as well, and he has just 2 goals and 2 assists this season in 1626 minutes across all competitions, according to Transfermarkt.
Marco Asensio has not emerged as a secondary scorer for Real Madrid
Every big team in Europe has at least two goalscorers upfront. But at Real Madrid, only Karim Benzema has shown any proper intentions of scoring goals. Marco Asensio is a definite starter for Zinedine Zidane, who ready to let go of Gareth Bale and James Rodriguez in the summer of 2019 for the sake of Asensio. But this season either of them is having more goal contributions compared to Asensio.
Marco Asensio is 25-years-old now, and there's a need for him to take up more responsibility and take the next big step. Responsibilities increase with age and in sports that responsibility must be reflected in the role of a player. But so far Marco Asensio hasn't shown any intentions of stepping up in the goalscoring department or at least as a senior player who's in his fifth season as a Real Madrid player. He has been disappointing, and it can be clearly drawn fro his numbers as well as the eye-test.
Maybe we can him some slack due to his recent Anterior Cruciate Ligament (ACL) injury which kept him out of action for a year. Physically an ACL injury has a massive impact on a player. But here I'm talking about the mentality of the player.
The player has to show intent to do something on the field. Maybe his ACL injury is prohibiting him from taking on players, but when he can't do something then he has to focus on what he can do and try to do it even better. There were occasions where he didn't show any interest in the game and the only notable contribution from him were some back passes and aimless crosses.
At this age, he must be a leader. In 2018, Asensio had reportedly said, "It's not for me to lead the team." Honestly, I didn't find those words appropriate. Asensio did claim that his words were taken out of context after a couple of days and stated that he wants to take responsibility and be important to the club. But that hasn't been reflected in his performance so far.
Zinedine Zidane has trusted Asensio a lot, but Asensio hasn't been able to perform accordingly. If Zidane is okay with Asensio's contribution, it only shows that the standard of Real Madrid has fallen down. There are many youngsters waiting in the line, but right now Asensio is the first choice due to the balance of talent and experience.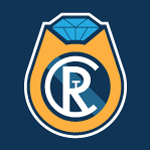 Want your voice heard? Join the The Real Champs team!
Write for us!
The Champions League knockout stage begins the next week, and due to the absence of Benzema and Hazard, Asensio will have to be a leader in attack this time. If he doesn't step up this time, then he might have to count his days as a Real Madrid player.