Real Madrid: The most obvious extension after the 2020-21 season ends
Real Madrid fans have heard plenty about upcoming contract expirations. Sergio Ramos, Lucas Vazquez, and Luka Modric all came into the season in the final years of their contracts, and both Ramos and Modric were immediately highlighted as irreplaceable starters who needed new deals, regardless of their age.
Vazquez then emerged as an important player in his own right, with his crowning moment coming in the must-win clean sheet over Borussia Monchengladbach to close the Champions League group stages. The right back converted has had some rough moments, but he is among La Liga's leaders in stats like progressive carries and defensive interventions.
But of those three players, only Modric appears to have accepted a deal. Vazquez wants more money, while the captain Ramos has yet to agree to a new deal. Much uncertainty remains.
And the uncertainty will continue after the 2020-2021 season, as Raphael Varane will be in a contract year. If we combine ability, importance, and age, then Varane is an even more important player to keep in Madrid than Ramos or Modric. It's not that he is better than either of those two Real Madrid legends, but because he is in the prime of his career at 27 and could conceivably be world-class for at least five more years, his contract expiry is an even bigger deal.
Real Madrid need to work on extending Raphael Varane as soon as possible
Thus, Los Blancos must get to work. He is the most obvious player to keep in the Spanish capital for the next several years. If Real lose Varane amidst question marks at center back, then they will have some serious questions to answer and will have to allocate even more financial resources to signing his replacement – resources that need to be used on a world-class goal-scorer.
Kairm Benzema, Isco, Marcelo, Nacho, and Dani Carvajal are five important players whose contracts will expire after the 2021-2022 season. Carvajal and Benzema are also vital players. Marcelo might have a chance at reinventing himself as a midfielder. Nacho has proven useful as a backup. Out of those five, Isco is the only one who must leave, though Marcelo could very well end up joining him.
So Real Madrid have Carvajal and Benzema to worry about, too. Yet I still firmly believe Varane is the obvious priority. It will not be easy to keep him, especially if his representation is able to get a feel for the big-money contracts Chelsea, Manchester City, PSG, and more could offer. There are clubs that have dreamed of signing Varane for years, given that he's accomplished more than any other defender of his age as a serial Champions League winner and a former World Cup winner.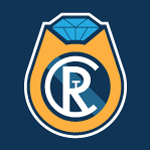 Want your voice heard? Join the The Real Champs team!
Write for us!
Los Blancos need to keep him. They need to get him to put pen to paper as soon as possible, before the 2021-2022 season starts. Even as we are discussing the current matches and the sagas involving Ramos and Vazquez, the clock is already ticking with Varane. And if he leaves, Madridistas will realize just how important he has been to this world-class defense.