Real Madrid: If these are David Alaba's demands, the team can't meet them
Real Madrid have agreed to terms with David Alaba unofficially, but there is still time for another big club to change the Bayern Munich defender's mind. Currently a center back for Die Roten, Alaba is a long-time left back who can also play in midfield, and that versatility is appealing to Los Merengues.
But that versatility could end up costing Real Madrid their shot at signing Alaba, who could end up being Sergio Ramos' replacement if those negotiations go south.
According to a report from Le Parisien, via BILD.de (article in German), David Alaba wants to play in midfield for his next team. That is reportedly his preferred primary position when he makes a move to a new club.
If that weren't enough to raise concerns among Madridistas, then there's more. Alaba reportedly wants a five-year contract worth 22 million euros per year.
David Alaba wouldn't even be a top-five midfielder for Real Madrid
Los Blancos are struggling to keep Sergio Ramos at a deal worth about 10 million euros less than that for only one or two years, so it's unimaginable for the club to give that much money to Alaba over five. They just can't do that in a pandemic, especially with ambitions of signing Kylian Mbappe – not to mention Gareth Bale's own sky-high wages still on the books.
The wages are obviously a deal-breaker if that's the case. Alaba has always been in a situation where he can get more money out of the likes of Chelsea, Manchester City, and PSG. And now, PSG have formally made a move for the defender/midfielder. 
But let's say that astronomical figure is bogus and only the position switch is. Even then, Real Madrid are in a tough spot. Alaba is a decent midfielder, based on what we have seen from him with the Austrian national team, but he's certainly not better than Toni Kroos, Luka Modric, or Casemiro. He's not even on Fede Valverde's level, and I'd be hard-pressed to prefer him over Martin Odegaard either.
So he'd be Real's sixth-best midfielder and would want to primarily play there. It's never going to happen. The only team that could possibly offer him this deal would be PSG.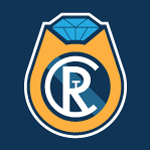 Want your voice heard? Join the The Real Champs team!
Write for us!
I'm not sure I buy either demand from Alaba, because they seem outrageous. But if they are true, it goes to show you that Alaba has options and isn't afraid to use them. If he really wants to play for Real Madrid, he has to be willing to stick to defense and take a salary around what Ramos is scheduled to make. Otherwise, there's no point.