Real Madrid Transfers: Kylian Mbappe's demand makes total sense
Real Madrid will most likely try to make a strong push for Kylian Mbappe this summer if the PSG forward decides he isn't renewing with the club. Madridistas will keep a close eye out for all news regarding Mbappe in March, as he is reportedly expected to make a concrete decision on his future by the time the Champions League Round of 16 ends.
Mbappe has scored 21 goals with nine assists in all competitions this season and is regarded as one of the absolute best players in the world. It could cost Real Madrid nearly 200 million euros to sign him from PSG, in addition to the approximately 30 million euros per year paid to Mbappe in wages.
According to a report from Jorge C. Picon of AS, there is one more demand Real Madrid will have to acquiesce to in order to sign Kylian Mbappe from the Ligue 1 giants.
He reports that Mbappe "will seek assurances" that whichever team that signs him will have to play him on the left side of the attack. That is Mbappe's preferred position, and he reportedly told new PSG manager Mauricio Pochettino that he would not be willing to move from the left side to the right side.
Kylian Mbappe's would put Vinicius Junior's Real Madrid future in an uncomfortable position.
It makes perfect sense. Mbappe is at his best when he can roam on the left side and cut inside on his right foot. His curlers are becoming exquisite, as we saw with his world-class finish in the recent 4-1 win over FC Barcelona at the Camp Nou.
Real Madrid would have to move Eden Hazard to a new position in order to fit Mbappe on the left. Starting Mbappe on the right is a possibility in some games, but he would primarily want to cut inside. That leads to an interesting situation for Vinicius Junior and Rodrygo Goes, who are two promising young, right-footed wingers who prefer the left as well.
Rodrygo and Hazard have shown they can play in other attacking roles, with Rodrygo actually primarily starting on the right for Real Madrid to this point to accommodate Vini and Hazard. He is 100 percent safe. So the onus would be on Vinicius to prove he can play on the right. He did have a nice cross to Karim Benzema from that side against Getafe recently, but out of those three options, he is the most likely one to be on the outside looking in.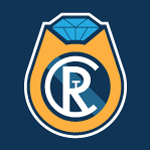 Want your voice heard? Join the The Real Champs team!
Write for us!
Mbappe's desire to play on the left is best for his long-term career, and Real Madrid won't spend nearly 200 million euros to play him out of his stated preferred position. Therefore, one of Hazard, Rodrygo, or Vinicius is on the outside looking in if Mbappe were to sign. Rodrygo has the most upside and versatility, while Hazard is the most proven and most difficult to sell. That puts Vini in a tough position, but it also means other wingers like Brahim Diaz and, especially, Marco Asensio have their spots at risk.