Real Madrid are about to make the right choice with Zinedine Zidane
Real Madrid manager Zinedine Zidane has come under fire multiple times during the 2020-2021 season.
First, his job was under risk when Los Blancos stumbled in the Champions League with two losses to Shakhtar Donetsk, as they were at risk of getting demoted to the Europa League. Zidane and the players responded by going on the run of their life, shutting out the likes of Sevilla, Atletico Madrid, and, of course, Borussia Monchengladbach in the final Champions League group stage match.
Then, Los Blancos were embarrassed against third-division side Alcoyano in the Copa del Rey. Again, Real responded positively after more serious questions were asked of Zidane.
That said, there is still some uncertainty about Zizou's future, as Real Madrid will officially make a decision at the end of the season. For most Madridistas, it is unthinkable for the team to let Zidane walk away after all that he has accomplished, especially since everybody knows this squad isn't good enough to excel. What Zidane has done is remarkable, as he's often had to use a dreadful front three.
Real Madrid cannot afford to part ways with Zinedine Zidane
According to a report from Tomas Gonzalez-Martin of ABC Deportes, Real Madrid have decided they will keep Zinedine Zidane as their manager for the 2021-2022 season. They believe he is the best man for the job, and they want the club legend to remain in this position at least until his contract expires at the end of the next season.
If this is their line of thinking, I wholeheartedly agree with it. There is nobody who can withstand the pressure of the Real Madrid job quite like Zidane, who has had to navigate so many injuries, underperforming players, frustrating low blocks, and media pressure. This is the toughest job in all of sports, and Zidane handles it with such grace that you often forget how many managers have been chewed up and spit back out in this role.
There is not a single person I can think of who would have Los Blancos in this position to compete in La Liga and the Champions League, given all the issues plaguing this squad. Managers hailed as geniuses are struggling at clubs with far fewer questions this season, while Zidane continues to get disrespected as a guy who "doesn't know enough about tactics", as if they aren't talking about a man with a resume as a player and coach that proves the very people saying this don't know about tactics themselves. And I used to count myself as among the ignorant.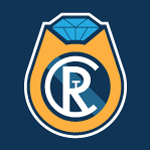 Want your voice heard? Join the The Real Champs team!
Write for us!
Zidane should be here to stay. Removing him from his post would be reactionary and would set Real Madrid backward. The real issue at stake is the squad. How can Florentino Perez back his manager to succeed? The onus should be on Perez this summer.