Real Madrid Femenino: Marta Cardona scores another ridiculous goal
Real Madrid Femenino defeated Deportivo on Saturday afternoon to bounce back from last weekend's devastating, last-minute loss to Levante. Olga Carmona proved to be a huge difference-maker, as she played off the bench in her return from a suspension and recorded the assist for both Marta Cardona's opener and Sofia Jakobsson's late goal to seal the deal.
But for Cardona's goal, the Real Madrid winger was the one who had the most work to do. Carmona's low cross into the box was great, but Cardona's finisher was a real show-stealer and yet another moment of magic from the Spanish international.
Cardona scored with a brilliant backheel flick from an angle in which a backheel is not easy at all. But she managed to guide the ball perfectly into the corner of the net, giving Las Blancas a lead they would not relinquish.
You can watch a highlight of the goal here with the reply containing the best angle of the goal, where you can really get a full appreciation for the accuracy and skill involved in this finish. There have been a lot of great goals scored in Primera Iberdrola this season, and this one from Cardona is one of the best.
Marta Cardona is producing magic for Real Madrid Femenino each week
Of course, brilliant goals are nothing new for Cardona. Remember this left-footed curler she scored a few weeks ago against Real Sociedad? 
With that goal, Marta Cardona has now scored nine times on the season to go with four assists. She, Kosovare Asllani, and Sofia Jakobsson are leading the way with double-digit goals for Real Madrid. Olga Carmona is close behind them now after recording two assists against Deportivo, as she has four goals and four assists on the campaign.
Next weekend, Real Madrid will face Logrono, currently in 15th place, on the road. It could be another tight contest, as Deportivo, who are in last, showed us on Saturday that every team in Primera Iberdrola will bring a tough fight.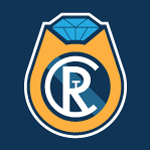 Want your voice heard? Join the The Real Champs team!
Write for us!
As for Cardona, she will bring quality beyond quality. The first-year Madridista is world-class and on the shortlist of the best players in the entire league. Hopefully, fans around the world get to know her and start seeing footage of the skill she displays on a weekly basis. This was yet another special goal from the uber-talented winger.