Should Real Madrid bring back the diamond formation?
Last season, Real Madrid manager Zinedine Zidane made use of the diamond formation on a few occasions to pick up key results. One of the most successful usages of this setup was against Valencia in the Spanish Supercup. Los Blancos controlled the pitch in a 3-1 win, with the goals coming from midfielders Luka Modric, Toni Kroos, and Isco.
In 2020-2021, Real's had two main experimental formations. Before Martin Odegaard was loaned to Arsenal, we saw Los Blancos use a double-pivot with Luka Modric and Toni Kroos sitting behind the Norwegian in a No. 10 role. After Odegaard's loan move this winter, Los Blancos have been using a "back three" pretty frequently, including in their recent 2-0 win over Eibar. The "back three" has been a huge success and could be Zidane's favored secondary system to the old reliable 4-3-3 of Madrid.
But what about the diamond?
Zidane is a much more tactically flexible manager than his detractors would have you think, and, unfortunately, there are a lot of bad-faith analysts who want to parrot this idea that Zidane is a poor tactical manager (as opposed to giving the more nuanced opinion that he is good but not the best in this regard).
We have seen him use multiple formations during Real's three-peat run, and, this season, WhoScored.com shows that Real Madrid have used seven different formations in La Liga and three distinct formations in the Champions League.
Could Marcelo be a midfielder in a Real Madrid diamond formation?
We've seen Martin Odegaard, Isco, and Luka Modric in attacking midfield roles in various La Liga formations, but we have yet to see a true diamond. In most cases, there are two midfielders behind the attacking midfielder, which was usually Odegaard.
A true diamond involves Casemiro anchoring as the defensive midfielder, a No. 10, and then two midfielders split out wide. In ideal circumstances, Fede Valverde and Luka Modric would be those wide men, with either Isco or Toni Kroos up top. Though Isco could also conceivably play in a wide role.
Valverde is currently injured. But there is one more player worth considering as a wide midfielder. Marcelo. We saw him thrive in a creative role in the 2-0 win over Getafe this February, which was actually Zidane's first usage of a "back three" formation.
Imagine Marcelo and Modric as wide midfielders, Casemiro in the defensive midfield, and Kroos operating as a playmaker who can drop deep and switch fluidly with either Modric or Marcelo as needed.
A diamond is especially interesting with Isco, who can play in front of Kroos, Modric, and Casemiro and have free reign to playmake. Isco has shown a couple of times this season, including this weekend against Eibar, that he can help this team. The diamond makes that easier for him.
Real's strengths lie in the middle of the pitch and in controlling the pitch, which was one of the appeals of the diamond formation. But one of the issues is the lack of width. Whereas with the back three, Zidane can have control with three center backs and still obtain a width advantage with the likes of Marcelo, Lucas Vazquez, and Vinicius Junior creating chances from wide positions.
The diamond has seemingly taken a backseat, but it is still a weapon in Zidane's arsenal. It is still a useful setup, and Real Madrid have the exact same personnel as last season to use it properly, with either Marco Asensio or Vinicius pairing with Karim Benzema up top. And Asensio, with his recent goal-scoring form, would be an especially interesting partner for Benz in this formation.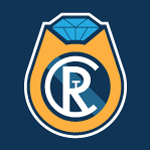 Want your voice heard? Join the The Real Champs team!
Write for us!
With the finals coming one after another and the stakes high for Real Madrid, I am becoming more curious about how Zidane approaches these final games. Will he stick with what has worked for this season only, or will he keep opponents guessing by digging into the well of last season's successful tricks? It's a question for Madridistas to keep in mind, with three huge matches coming up and every other match thereafter carrying plenty of meaning, too.