Real Madrid: Top 5 performances from the 3-1 win vs. Liverpool
Real Madrid had a night to remember on Tuesday in the Champions League, as they defeated Liverpool 3-1 in a match they thoroughly deserved to win by at least that scoreline. The Reds managed to score once, but they could scarcely get a shot off against Real's (mostly) backup defense, while the Royal White attack was firing on all cylinders behind an in-form winger duo of Vinicius Junior and Marco Asensio.
Los Blancos have to be feeling great about their chances of advancing to the semifinals of the competition. Amidst all the injuries and struggles earlier this season, they are indeed one of the elite teams in Europe.
Here were the top five individual performances from Real Madrid's dreamy 3-1 victory over a rather lethargic Liverpool.
CM Toni Kroos
We begin with Real Madrid's Player of the Season, Toni Kroos. The German international created both of Real's first-half goals with passes over the top. His first was an assist that was directly and beautifully controlled by Vinicius Junior. And his second led to an errant, desperate headed clearance by Trent Alexander-Arnold, which Marco Asensio finished.
Kroos controlled the match, as he has done to every notable side in the Champions League. He led the way with four key passes, per WhoScored.com, earning the mainstream plaudits he has so richly deserved.
Liverpool were so scared of pressing Kroos, who had no trouble completing all nine of his long balls and over 90 percent of his passes. It was another day at the office for Kroos, who has been a level above the rest of the world's center midfielders in 2020-2021.
LW Vinicius Junior
Kroos was majestic, but Vinicius Junior was the one true Man of the Match in this one. The Real Madrid left winger scored twice, showing a composure and quality in the finish that we have not yet seen from him. He's always been capable of displaying this kind of quality in the final third, and he was finally brimming with confidence and sure of himself in front of goal.
Vinicius can help lead Real Madrid to multiple trophies this season. The difference between this Vinicius and the player who seemed down on himself earlier this season is significant enough to pull Real's fortunes in a completely different direction.
One of the most remarkable parts of his performance against Liverpool is the fact that he could have had a hat-trick and an additional assist. Coming into this game, Trent Alexander-Arnold's defense was pointed out as a weakness, but I don't think even his biggest detractors could have foreseen the way Vinicius decimated one of the world's most highly-regarded right backs.
CB Eder Militao
Eder Militao did not know he would start in the Champions League until the day of, when it was officially announced that superstar center back Raphael Varane had tested positive for COVID-19.
After starting over the weekend against Eibar and pitching a clean sheet, Militao played well against Liverpool. Yes, he could have positioned himself better on Mohamed Salah's goal in the build-up when Diogo Jota had the ball, but he also had three interceptions and displayed great skill on the ball.
Militao's work in playing out of the back was vital. That was one aspect Liverpool were going to test him on and see if they could take advantage of his relative inexperience. But Militao avoided any mistakes on the ball and was largely good defensively. He was just unlucky that his only mistake was capitalized upon by another mistake from Lucas Vazquez, who played Salah offside instead of following Nacho's lead.
DM Casemiro
Casemiro filled up the stat sheet again defensively. He was all over the place and gave the center back duo plenty of support. The Brazilian had eight tackles and an interception, by far leading Real Madrid in the former category. An eight-tackle performance is something like a defensive midfielder's version of a winger having eight dribbles completed.
On the ball, Casemiro had a few errors, but, overall, he was second on the team behind Kroos in passes attempted and did not make any major mistakes. Again, this was important for him, since Liverpool were poised to test his ball security.
Casemiro tends to get overlooked, especially when Kroos has a big game, but it was good to see the 29-year-old pick up plaudits, too.
CF Karim Benzema
Although Karim Benzema did not score or assist against Liverpool, he was still immense. His streak ended at seven straight matches with a goal, but his great form continued. Benzema did so much unselfish work to unsettle the Liverpool back line and disrupt the marking of the midfielders, enabling his teammates to shine. Vinicius Junior and Marco Asensio found space thanks to Benzema's movement, and the striker was never afraid of moving to the wing to help facilitate play for his teammates.
What Benzema does for Real Madrid is irreplaceable. No other striker in the world can play like Benzema off the ball or even on it, noting his exquisite dribbling skills.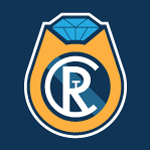 Want your voice heard? Join the The Real Champs team!
Write for us!
As a whole, the French No. 9 had two shots on target and two key passes. If it weren't for Ozan Kabak's world-class recovery defending, Real's leading man would have added another goal to his season tally. But even without the goal, Benz had a solid game for Los Blancos on Tuesday night.