Real Madrid Transfers: Fabrizio Romano makes a Kylian Mbappe prediction
Kylian Mbappe remains the focal point of discussion among Real Madrid fans, with Madridistas increasingly inquisitive regarding PSG's transfer status. PSG would seemingly need to sell Mbappe in order to accommodate Lionel Messi's wages, having already spent major cash on Gianluigi Donnarumma, Sergio Ramos, Georginio Wijnaldum, and another former Madrid player in Achraf Hakimi this summer.
But the reality is that PSG don't have to care about Financial Fair Play or any other customary financial constraint that would befall basically any other club on this planet. PSG operate in their own reality, cushioned by a cozy relationship with UEFA and the boundless riches provided by Qatar itself.
As such, Fabrizio Romano's latest prediction regarding Kylian Mbappe's Real Madrid future reflects these harsh realities Madridistas must contend with.
Speaking on Cadena SER's El Larguero, the most revered transfer reporter in all the land stated that he thinks PSG will keep Mbappe for the 2021-2022 season, which is the final year of his contract. "Fab" explains that PSG are "very relaxed" with regards to FFP.
Real Madrid fans realize Kylian Mbappe is much more likely in 2022
But all is not bad for Madridistas. Though Romano does not think Real Madrid will be able to sign Mbappe in the summer 2021 transfer window due to PSG's ambitions and a lack of pressure from UEFA, he does think Los Blancos will land their dream target in 2022.
At this point, that also seems to be the consensus among fans. They have resigned themselves to the fact that an Mbappe deal this summer is unlikely, even if the player has made it clear that he would like to move on. But Madridistas firmly believe Mbappe will eventually embark on his journey at the Santiago Bernabeu, playing for the club of his idol, Cristiano Ronaldo, as their all-important superstar.
And goodness, how Real Madrid have needed a superstar forward to boost the team's profile and goal-scoring. Karim Benzema can only carry this unit so far, and faithful fans are growing restless of waiting for Eden Hazard's health and breakouts from the youngsters. They already see Mbappe as a Madrid player, and the wait and anxiety are simply too much for many in the fanbase.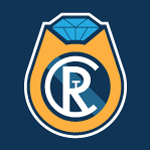 Want your voice heard? Join the The Real Champs team!
Write for us!
As Fab says, though, PSG are in no rush and are in a good position to keep one of their THREE superstar forwards, now that they have officially unveiled Lionel Messi to the world as their newest signing in a sport-shattering window.