Real Madrid Transfers: How Dortmund plans to convince Erling Haaland to stay
Real Madrid pretty much have Kylian Mbappe sewn up as a dream summer 2022 signing. But after Mbappe, Borussia Dortmund striker Erling Haaland is the most coveted player available on the market, with a release clause of just 75-100 million euros (depending on which outlet you believe). He will be expensive in agent fees and salary, but for any team, it is money well-spent.
But is it a guarantee that he will be available? Because of Haaland's release clause, most of us assume he is up for grabs and will sign with the team that meets his and his entourage's financial demands, in addition to the team that can offer him the best sporting project. That will be decisive in convincing Haaland.
Few have considered the possibility that Haaland will want to wait and will see staying in Dortmund as best for his career. Sky Sport Germany reports that Dortmund is trying to make one last push to keep the superstar goal-scorer for the 2022-2023 season.
Their plan reportedly begins with increasing the Norwegian's salary, doubling his earnings from 8-9 million euros to 16-18 million euros next season. They would then push back the release clause as part of that deal, so that Haaland will leave one year later. Sky Sport brings up the way RB Leipzig were able to convince Dayot Upamecano to stay for 2020-2021, giving him a raise before Bayern Munich activated his release clause of 42 million euros later in the season.
Real Madrid would probably want Dortmund to pull this off
Real Madrid would benefit from Haaland waiting another year. Quietly, that is the outcome they are waiting for. Karim Benzema is still world-class at striker, and so waiting one more year would give Los Blancos more time with Benz and more time to consider how they would fit Haaland, Mbappe, and emerging superstar Vinicius Junior in the same side.
Haaland has a lot of big suitors, so turning them down to stay at Dortmund will be tough. The report from Sky notes that, but also discusses the striker's affinity for the club and the desire to play in front of a packed Signal Iduna Park with the full force of the "Yellow Wall".
Whenever you watch an interview with Haaland, you can see how much he loves BVB. You only play for that club once as a rising superstar, and you might as well make the most of that special organization. On the pitch, Haaland obviously loves doing whatever he can to help the club win. But even when he is injured, you can see how much he is rooting for everyone, such as his jubilation when Donyell Malen finally scored for Dortmund this weekend.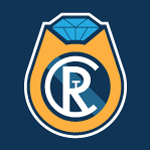 Want your voice heard? Join the The Real Champs team!
Write for us!
A team player, Haaland bleeds Black and Yellow. Madridistas hope he won't switch those colors for another year, but then will bleed White in 2022-2023 and beyond.
Dortmund will have an uphill battle to keeping Haaland, but they seem to have a plan. And it's not a bad one either. So stay tuned, just in case the Bundesliga side pulls a surprise in this sweepstakes.