Real Madrid Transfers: The two main concerns with signing Paul Pogba
Real Madrid will be active in the 2022 summer transfer market, which means they will be active this winter in looking to both clear wage space for incoming signings and to secure the signatures of pending free agents.
Kylian Mbappe will top Real's list, but the Merengue club have star players at other positions in mind, too. Antonio Rudiger is the preferred target in defense, while Los Blancos also have eyes on a big name in midfield, Manchester United's Paul Pogba.
According to a report from MARCA's Juan Ignacio Garcia-Ochoa, Real Madrid have some doubts about signing Pogba in 2022.
Firstly, they are nervous about his salary. Pogba will not be cheap. He is a premium player and a Mino Raiola client. Both men are well-aware of his worth, especially in terms of wages as a free agent.
Secondly, Real Madrid are worried about their up-and-coming midfielders. Casemiro, Luka Modric, and Toni Kroos will still be going strong in 2022-2023. Though it may be Modric's final season with the club and he will have to yield starts, he remains class. Case and Kroos are undroppable, with the latter performing at a higher level than any other midfielder in recent fixtures.
Paul Pogba could hold back younger midfielders
The worry is that with these three still there and then Pogba joining them, there will be not enough minutes for two players who are very much the future of the club, Fede Valverde and Eduardo Camavinga. Both men are already good enough to be starters for Real, and they can be two of the best in the world in five years. They need minutes, and Pogba could get in their way.
That's not even mentioning Antonio Blanco, a Castilla product with a lot of promise. Carlo Ancelotti recently stated that he is a part of Real's future. We'll see if that still holds, especially if Real Madrid sign Pogba.
There are tempting reasons to acquire the Frenchman. A midfielder with his passing quality could be massive and lead to more goals for Kylian Mbappe, Vinicius Junior, and Karim Benzema. It is rare to have the opportunity to sign such a player for free, and Florentino Perez seems to jump at the chance to sign someone with Pogba's quality and name recognition.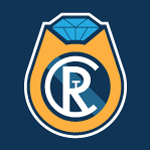 Want your voice heard? Join the The Real Champs team!
Write for us!
Yet Real must keep their future in mind. They cannot make the mistake of overcrowding their midfield for Valverde, who was key to a title win in 2019-2020, or 2021 summer signing Camavinga. These two can be even better than Pogba in the next few years and at a significantly reduced salary.